If you are a tech professional or tech enthusiast, Web Summit in Lisbon should be a highlight on your events calendar.
It is arguably the biggest tech conference in the world. It attracts over 1,000 renowned speakers and CEOs across many different industries as well as over 70,000 visitors from all over the globe.
Find out all about it here. Where it is, where to stay, where to get tickets and who's going to be there.
What is Web Summit in Lisbon?
Web Summit Lisbon, which was initially known as Dublin Web Summit, is an annual tech conference that has grown to become the biggest European technology conference and the largest tech innovation global marketplace in the world.
It brings together stakeholders and major players on the Internet and technology industries with participants ranging from Fortune 500 companies to tech startups. It also attracts angel investors, corporate big wigs and international journalists.
Web Summit Lisbon has also been hosted in Lisbon since 2015 and will continue to be hosted in Lisbon until at least 2028 as Web Summit and the Portuguese government announced a 10-year partnership.
What you can find at Web Summit?
Web Summit involves various mini-conferences which focus on different topics like marketing, music, cryptocurrency, international business, health and more.
Below are some mini-conferences you will have access to at Web Summit this year.
PandaConf
PandaConf is designed generally to cater to marketers. Many speakers invited to speak for this part of the conference are usually global Chief Marketing Officers (CMOs) of leading brands in the world with most of their speeches themed around marketing, branding and digital advertising.
Content Makers
Content Makers brings together the world's most popular content creators who discuss how you can monetise your content and grow your audience.
Growth Summit
Growth Summit brings together the fastest growing companies in the world. In this section, CEOs of different companies tell their story on how they have been able to grow their businesses and the challenges they faced.
Want to see who is else is going? Check out the 24 Web Summit tracks list here.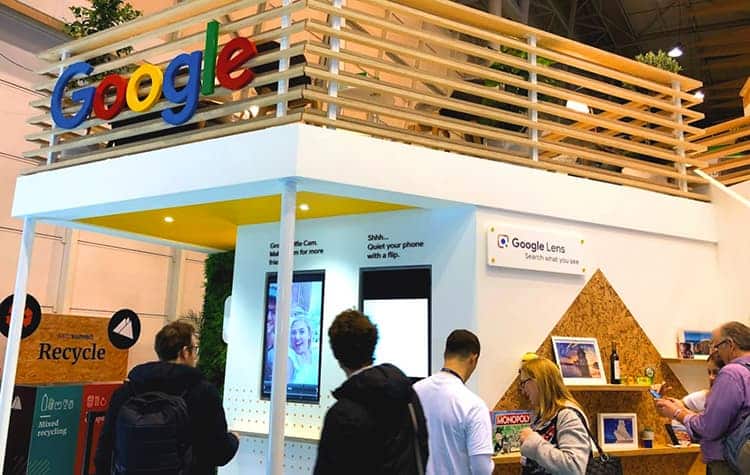 Who should attend Web Summit?
Web Summit attracts professionals in the tech world and could be of interest to the following groups of people:
Tech enthusiasts ;
Angel investors;
Tech startups;
Business owners; and
Students.
If you are also interested in networking or looking for some business opportunities and partnership with startups, Web Summit Lisbon is a good place to do that as well.
When is Web Summit in Lisbon?
Over the past few years, Web Summit has been held in the first week of November and it is usually for four days.
The 2019 Web Summit edition is scheduled to take place between 4 to 9 November.
Watch the official Web Summit 2019 trailer here:
How do I get a Web Summit ticket?
A single ticket for general attendees costs €850 while tickets for executives costs €4,850.
You should also note that there is no one-day ticket for Web Summit, all tickets sold are valid for the four-day duration of the conference and it is non-transferable.
Book early so you don't miss out
It is also advisable to buy Web Summit tickets as early as possible. For this year's Web Summit, you can get a discount of two for one if you pre-register for Web Summit 2019 HERE.
The general attendee ticket gives you access to the exhibition floor, roundtable sessions and the Night Summit events.
You might also be interested in: 5 Incredible Business Events in Portugal You Should Attend.
Meet some of the speakers from Web Summit 2019
The following speakers will be at Web Summit 2019:
Guo Ping (Rotating Chairman Huawei);
Brad Smith (President Microsoft);
Katherine Maher (CEO Wikimedia Foundation);
Elie Seidman (CEO Tinder);
Devin Wenig (CEO eBay);
Jaden Smith (Co-founder 501CTHREE.org & JUST water);
António Mexia (CEO of Edp);
Gillian Tans (CEO at Booking.com);

Wladimir Klitschko (Klitschko Ventures);
Gillian Tans (Chairwoman Booking.com);
Manik Gupta (CPO Uber); and
Melanie Perkins (Co-founder & CEO Canva).
There were many others. To see who else was there, see the Web Summit website.
Don't miss out on the latest tips and advice about visiting Portugal. Be sure to sign up for our newsletter here.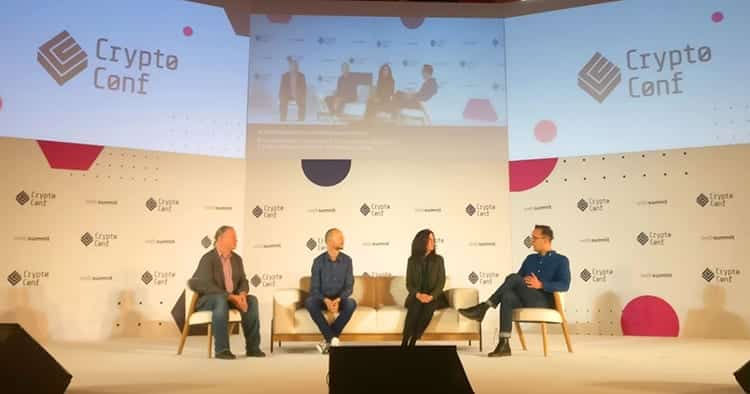 Where to stay during the Web Summit in Lisbon?
The Web Summit is hosted in the Altice Arena & FIL Lisbon centre in the Parque das Nações neighbourhood.
In this neighbourhood and it's surrounding areas, you will find a wide range of accommodation with easy access to the event.
Here are some hotels we recommend staying in at Parque das Nações:
You can also use Airbnb to find a good apartment to stay in these nearby locations:
Oriente;
Entrecampos; or
Olivias.
Remember to book these hotels early too as they fill up fast for Web Summit in Lisbon.
Want to know our best picks for affordable hotels in Lisbon city? Check out our article on Lisbon Hotels.
How to get to Web Summit from the city
Don't worry about getting to the event from Lisbon city centre because there is excellent public transport available with many buses that will take you straight there.
The closest Metro station is Oriente which is on the Red line ("vermelha").
Taxis are cheap and there is always Uber in Lisbon.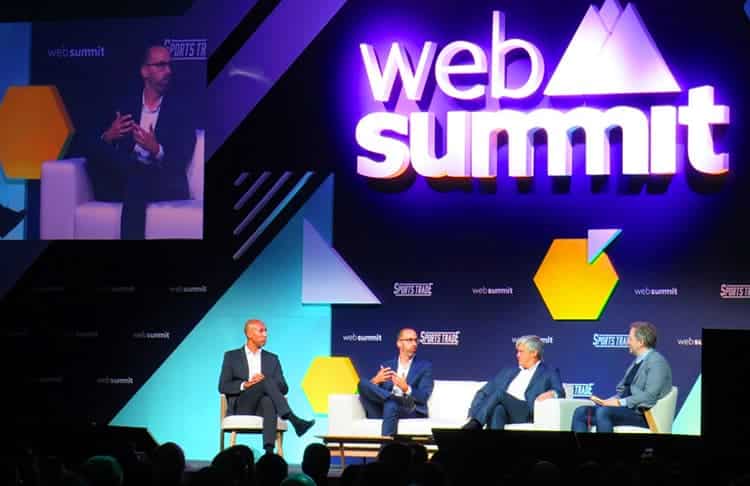 Is it worth attending Web Summit?
Attending Web Summit has its pros and cons which differ from person to person based on the level of expectation you may have from a conference like this.
Generally, I would say it is an event worth attending especially for tech industry professionals and startups looking to attract investors.
However, you must consider the cost of attending Web Summit as it doesn't come cheap. You should have a plan to maximise the networking opportunities and exposure Web Summit presents because if you don't achieve much from attending, it can be a waste of time and money.
For investors, attending the Web Summit is very positive because you probably would not find a bigger tech event that brings together the best startups and emerging tech innovations in the world.
Find out who are the top startups from Portugal.
Do you have any questions about Web Summit in Lisbon? Ask us – we've been there.
Sónia Falcão
After having worked in advertising for many years I decided to embrace the digital marketing world and move to London. I couldn't stay away from Portugal's sunshine for too long though so I came back and now, I'm happily working at bePortugal. I love exploring new trends, discovering new places, traveling and writing about it.