Moving to Portugal or any foreign country can be daunting. One of the first things you have to sort out is the basics such as the utilities in Portugal.
Yes, those nasty bills for things you need in your home that have to be paid for every month, but we can't live without.
We have created a quick guide to help you sort yourself out when you arrive in Portugal. You'll see that's it's not as hard or as stressful as you might initially think.
Cost of utilities in Portugal
Let's look at some background information on utilities in Portugal first by looking at the price comparison.
The monthly cost of utilities in Portugal depends on how big your house or apartment is and how many people live there. For example, heating, electricity and water for one person in a 45m2 studio can cost between €80 to €90 per month.
Utilities for two people in an 85m2 apartment can be between €120 and €130 per month.
Utilities are cheaper than most European countries
If you compare these prices of utilities in Portugal to the UK or Spain, the costs are a lot cheaper. Most people can afford a better lifestyle in Portuguese cities than in most other cities in the world.
Read more about the cost of living in Portugal.
Price of electricity in Portugal is expensive
Unfortunately, Portugal has some of the highest prices for electricity in Europe thanks to taxes. According to Eurostat, we pay €0.2246 per kWh here which is 22% higher than in the UK. So my advice is to use your off-peak time as much as possible for the washing machine, dishwasher and heaters in winter.
Below is a guide to help you sort out your utilities when you move into your new home in Portugal.
More than 2,000 expats have already subscribed to our newsletter. Are you going to miss out? Sign up to our newsletter today.
Electricity in Portugal
Let's now understand what the voltage is of electricity, which suppliers are available and other information about electricity in Portugal.
The voltage of electricity in Portugal
Portugal's standard electricity supply is 220 Volts (V), 50 Hertz (Hz) AC. In some older properties, you may still find 110 Volts.
Suppliers of electricity in Portugal
There are a number of different suppliers for electricity in your home in Portugal and most have a green energy option that you can subscribe to. They also usually provide your gas service if you have that option in your new home.
The most commonly used provider in Portugal is EDP (Energias de Portugal), but here is a list of other companies you can try:
How to connect electricity in Portugal
It's as simple as it gets if you speak Portuguese. All you need is to do is call an energy provider first and follow their instructions to sign up. You can also go to a local store to get personalised assistance and immediately sign the contract with the selected electricity company.
In major cities, such as Porto and Lisbon, it is likely that they have at least one staff member that speaks English. Whereas in smaller cities, you might need a Portuguese friend to help you with that.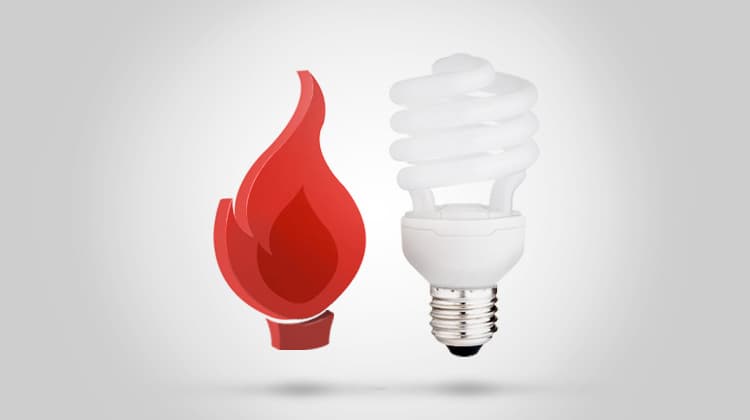 What you'll need – requirements and documents
To get your electricity connected, you will need to hand in a copy of your ID (passport or ID card), Portuguese tax number (NIF), proof that you are the owner or renter of the property (like a copy of the deed or your rental agreement), the last metre reading and your bank details if you want to pay by direct debit. It doesn't matter where you live in Portugal; the procedure is the same anywhere in the country.
Some companies have an app where you can submit your metre readings and pay your bills with ease.
Confused about the Portuguese tax number (NIF)? Find out all you need to know about the Portuguese NIF by reading our article: What is a NIF Number in Portugal
How to make a complaint about your electricity in Portugal
If you need to make a complaint about your electricity connection, you can either contact the company that supplies your electricity or use the Directorate-General for the Consumer's online complaint book.
Water connection in Portugal
Water can be the "hardest part" about utilities in Portugal.
Prices, as well as the process of connecting water to your home, differs from city to city.
Water connection in Portugal is managed through different public municipal companies, which have, in some cases, private management. As a result, you see a service that is pretty much different through the country.
But don't despair.
Below is the essential information that will help you establish your water connection in Portugal.
Cost with water
The cost of installing the metre is usually affordable, you can count with an average price of €50.
The problem arises when estimating your monthly water bill. Unfortunately, the price of water per cubic metre is a bit different between cities in Portugal.
For instance, in Santo Tirso, a small city in northern Portugal (see also Portugal Map) the price of water is around €240 per 120 cubic metres of consumption. This doesn't include the cost of sanitation and municipal solid waste.
To check the exact prices, you should search for the municipal water company in the city you intend to live.
Let's say you want to live in Porto and know the price for water there, you can search, for example: "Preço das Águas do Porto". You'll probably find it on the first or second result, a site or a PDF with the prices of water for that region.
See here the price of water in Lisbon.
For a couple, the average monthly cost of water will be about €30.
Can you drink the water in Portugal?
Ver esta publicação no Instagram
The tap water in Portugal is perfectly safe to drink. In some areas though, some people complain because of the chlorination. See what's best for you in your area.
Suppliers of water in Portugal
To find out where you get your water supply from you can either contact:
Your local council ("junta de freguesia" or "câmara municipal");
go to your local Citizen's Shop ("Loja de Cidadão").
How to get your water connected in your name
To get your water connected, call the company that supplies the water to your premises and follow their instructions. You will need to hand in a copy of your ID (passport or ID card), Portuguese tax number (NIF), the last metre reading and bank details if you want to pay by direct debit.
We've also written an article about moving to Portugal. See what are the main documents and requirements to live in Portugal plus other helpful tips.
Making complaints about your water connection
If you need to contact someone to complain or make a suggestion about your water supply, you can again contact Águas de Portugal or Loja de Cidadão by phone or go to their website. You can also use the Directorate-General for the Consumer's online complaint book.
Internet, TV, Mobile and Phone Connection: Communications in Portugal
Communications are quite good in Portugal, especially in Lisbon and Porto. After a few years of struggling, most clients now benefit from a reliable service with a very good upload speed.
The situation is even better for those whose house is already in the covered area using fibre optic cables.
Suppliers in Portugal
There are quite a few good providers of internet, mobile and phone accounts in Portugal. You can easily get a bundle which will give you a landline phone line, wifi modem, internet, TV and SIM cards for your mobile phone account! This will cost you around €50 to €60 per month.
The most popular company is Altice Portugal which owns MEO but here is a list of other companies to choose from:
Most companies offer you a minimum "package" that includes, for instance, landline phone and unlimited 100 Mpbs Internet from €22.90 per month.
Premium add-ons
The more premium features you add, the more expensive it gets.
Here are some examples of optional add-ons:
TV box;
Exclusive movie channels;
Sports channels; or
Sim card with Internet.
All of the above are example of add-ons that you should consider if  they are really important or not to you.
Connecting your home communications services
You can either ring up the company or go to their shop. They will ask for a few details, including proof of address, ID, and bank account details. The set up process is straightforward and you should have your TV and Internet service installed within seven days. They will also come to your house to set it up for you.
Setup is completely free from every provider if you make a 24-month contract.
Making complaints about your connections
If you need to contact someone, you can either call the company or go to their shop. They are usually very helpful and responsive in Portugal.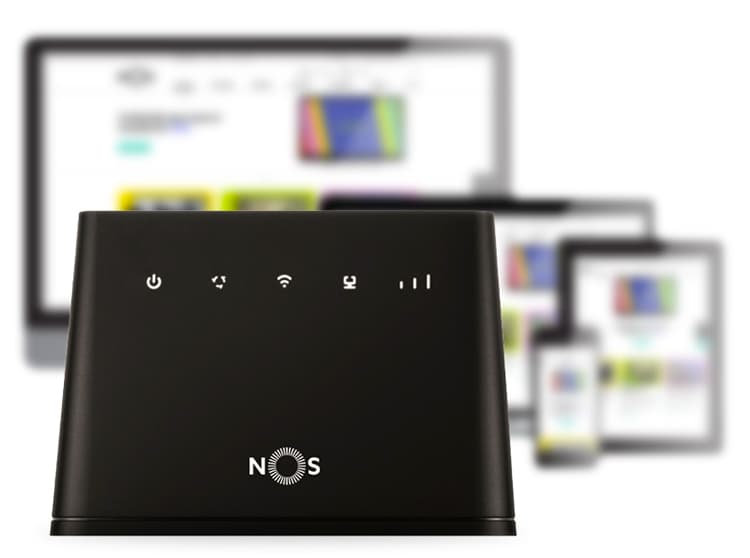 Heating your home in Portugal
There are lots of options for heating your home in Portugal, but it is a necessity. A lot of people think it doesn't get cold during the winters in Portugal, but it does!
For central heating and for hot water you can use gas, solar panels or electricity. You can also have a nice fireplace, a pellet stove or underfloor heating! The choice is yours!
Natural gas in Portugal is not cheap
Unfortunately, natural gas is expensive in Portugal. Actually, it's ranked as the third most expensive in the European Union (source in Portuguese).
The average price of gas in Portugal is 0.08€ per kw while the average price in Europe is 0,06€ per kw.
Houses are not insulated at all
Let's face it.
It's REALLY cold inside the homes in Portugal!
Houses are not insulated in Portugal. You can ask any Portuguese person or expat living in Portugal about this, I'm sure they'll confirm my words.
Want to know more about how cold it gets in Portugal? Check out our article: Weather in Portugal.
Warming a house in Portugal is expensive
It seems that the Portuguese got so used to the sun over the years that they forgot that it also rains sometimes.
Because houses are not insulated properly and electricity is expensive, well, you can do the math, you'll spend a bit to get your house warm.
That's the reality.
Rubbish collection in Portugal
Rubbish is collected by your local council ("junta de freguesia" or "câmara municipal"). Usually it's collected once a week. Contact your local council to find out what day and time they come to your place. If you live in an apartment building, this is usually organised by the building group so you don't have to worry about it.
Other utilities in Portugal
If you own your apartment in a building, you may have to pay a condominium fee to cover ongoing maintenance costs. The building might need painting, new windows, repairs of the lifts, repairs to the pools, etc. The fee is meant to cover this type of maintenance bills.
If you need advice on buying a home take a look at our article about buying property in Portugal.
What is your take on the price of utilities in Portugal? Do you think they're expensive? Let us know your opinion.
Laura Chambers
Laura moved to Portugal in 2002 where she studied at the local school in Ansião - Leiria. She is both British and Portuguese and fluent in both languages. She works for a local building company and also looks after holiday lets. As she likes to be busy she is also studying for a degree in languages with hopes of becoming an official translator in the future.