Find out if you should get travel insurance to go to Portugal right here.
We'll answer your most asked questions:
What's covered?
How much does it cost and when should you buy it?
Will the EU health insurance cover travel?
And more!
Who needs travel insurance to Portugal?
What if…
What can make a beautiful, well organised and cheap holiday one of the worst nightmares you ever had?
Of course, the weather, but believe it or not, in Portugal it is sunny eight days a week.
However, it still might happen that some unfortunate event occurs. I won't ever forget the day when I sprained my ankle during my vacation in Scotland (I have to admit that I underestimated the hike!)
I had to leave before the end of my holiday, so I lost all my money. Had I been more careful, I would have bought a travel insurance policy before my trip. But you know, we all learn from our mistakes.
Apart from hurting yourself, there are other things that could go wrong.
Let's imagine that you accidentally eat something that makes you sick or that you get really sunburnt (it might happen especially if you come from the northern regions of the world).
So what we can do when something like that happens when we are travelling? Fortunately, there is a simple solution: Buy travel insurance! But how does it work in Portugal? And what are the best insurance companies for the lucky ones that have the chance to visit Portugal?
Let's find out.
Who should get travel insurance to Portugal and why?
Travel insurance is a must for everyone who wants to visit Europe from a country abroad. European citizens, have the option to have controlled prices of medical treatment due to the fact they were born in EU. Therefore, hey might decide to travel throughout Europe and take their chances. I personally don't suggest that, but I can understand it if you are travelling on a budget.
However, this is not an option if you are not an EU citizen. In this particular case, if you want to travel through Europe, passing from old fashioned towns like Ponte de Lima to the more modern cities like Lisbon and Porto, you may need a tourist visa and of course, travel insurance for the period you will spend here.
Find out if you need a travel visa here.
What's covered in the travel insurance policy?
It's important because you will be covered for most of the unpleasant events that might occur while travelling.
Things like:
Lost or stolen valuable items (from your luggage to your MacBook);
Medical expenses (one in three claims on travel insurance is for medical treatments); and
Personal liability (I know it sounds impossible, but you might be sued for damaging property or causing injury to others).
In addition to that, according to European law, your travel insurance has to cover repatriation in the event of a serious accident or death and potential medical costs up to €30,000.
Don't get mad, I know it seems like a lot of money has to be spent, but I promise that in this article we are going to find the cheapest solutions to visit Portugal.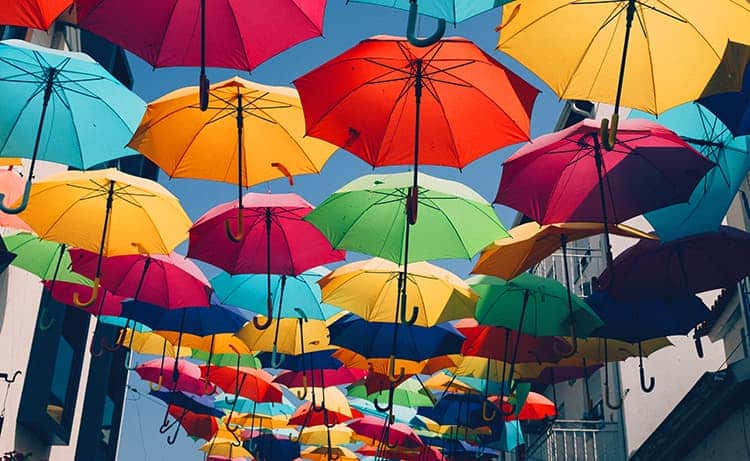 So, let's find your travel insurance!
The European Health Insurance Card
First of all, in case you visit Europe, you should apply for the European Health Insurance Card (EHIC).
Why?
Because you can apply for free and because this card allows you to get the same level of medical care as someone who lives in the country you're visiting (moreover, it's valid also in Switzerland).
However, this card has some major downsides:
It does not cover all medical expenses;
It does not cover you in the event that your valuable items are stolen or damaged;
If you are not an EU citizen, you need to provide further evidence for your eligibility; and
The card does not cover the cost of repatriation.
As you can see, the EHIC is not able to replace normal travel insurance. That's the reason why, after having applied for this card, you should surf the internet and find a good plan. For this, I have some suggestions.
Find out more about top travel tips for Portugal.
Finding your travel insurance to Portugal online
In order to find the perfect travel insurance for your holiday, you just need to switch on your computer, search on Google and arm yourself with a little bit of patience.
There are a number of useful sites that are comparing insurance policies in order to provide you with the best possible solutions. I would like to suggest you try:
It's true, you might read loads of numbers, pages and costs without being able to take a decision in the end. For this reason, I went searching for the perfect fit for you, so you can skip the boring part of the reading.
When should you buy travel insurance to Portugal?
I would recommend buying your travel insurance policy as soon as you've booked your flights and accommodation just in case you need to cancel for some reason.
Sign up for our newsletter for all the latest tips and advice for visiting Portugal. 
If you are from the US
Let's see your options if you travel from the US to Portugal (for one month).
If you travel as a family
There is a chance that if you travel as a family with kids, you want your children to be safe and covered by any unexpected event that might happen. In this case, I would suggest you buy travel insurance with Travelex Insurance Services.
This company is part of the Cover-More Group and its ability to process claims quickly makes it a top quality choice for loads of travellers. The majority of its clients are pleased with their policies and any possible claim is solved in a professional manner, as you might be able to see from the nice reviews Travelex receives.
The basic plan covers:
Trip cancellation costs;
Emergency medical and dental coverage;
Cancellation for business reasons; and
Children aged 17 and under are covered at no additional cost.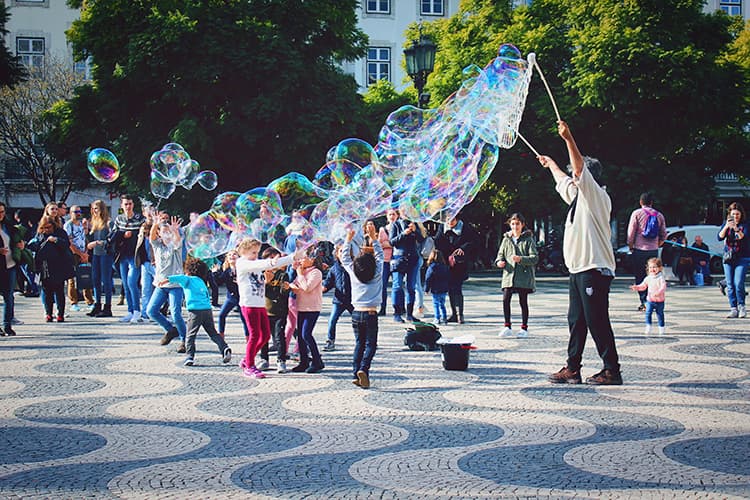 What does it cost?
It sounds interesting, but what about the cost? So, let's imagine that you are travelling with a group of four, like a standard family, for a period of one month. If you opt for the normal plan you are going to pay US$350.
While if you buy a premium policy, you are going to spend around US$550.
Usually, I would not suggest the most expensive option, but in this case I have to, because the premium insurance covers for a lot of additional events such as:
Trip delay costs;
Missed connection costs;
Luggage delay costs;
Sports equipment delay costs; and
They offer 24/7 travel assistance.
This is a huge deal!
If you travel "solo"
If you are going to travel to Portugal with the only company of your backpack (and the other luggage, of course), I would recommend checking the travel insurance plans offered by the company, John Hancock Travel.
It is a very well organised company, whose customer assistance can be contacted 24/7 (essential when you travel alone). Claims are processed fast to complete their high customer satisfaction standard. There are three different travel plans: Bronze, Silver and Gold.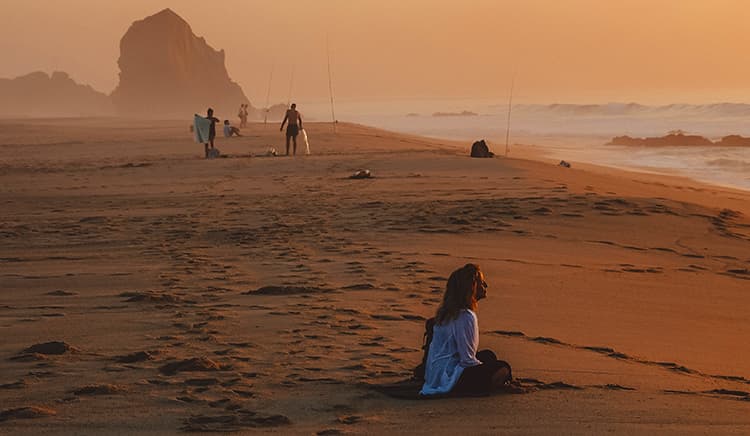 What does it cover and how much does it cost?
The Bronze plan allows you to insure a trip up to a limit of US$10,000 per person, which makes it really convenient for short trips.
It covers:
Unforeseen urgent events (like a severe injury);
Trip cancellation costs;
Trip interruption costs;
Baggage delay or loss expenses; and
24-hour emergency assistance.
In the case you want to buy this plan, it will cost you around US$160 dollars for one month of travel.
That's not the only plan offered by John Hancock Travel. There is the Silver plan, that also covers:
Trip delay expenses
A higher amount of medical expenses; and
Trip cancellation costs in case of problems that are not considered urgent.
Personally, this is the plan I would choose if I started travelling by myself. For a sum around US$165 (for a one-month trip), you are covered for the most common accidents that may happen.
In addition, there is one last plan, the Gold one that also covers a missed connection (for example, in the case you miss your cruise, this plan will repay the money to get to the next port so you can jump on board). This plan will cost US$190, if you travel for a month.
If you are a solo traveller, I think the best option is the Silver plan as it covers most of the unforeseen events that might occur and it is not too expensive.
Looking for inspirational places to go in Portugal? Check out Top 7 Portugal Holiday Destinations You Must Check Out
If you travel for more than one month
In the case you are planning to stay in Portugal for a full immersion in our culture, I would suggest Allianz Travel Insurance. It is a branch of Allianz and thanks to the size of its parent company, it can offer interesting and quite convenient travel insurance packages and competence in solving any customer's claim.
As I was saying, this is is the best option for long vacations. It offers plans that may last a whole year and if you are a frequent traveller, this should be the company to look for.
What does it cover and how much does it cost?
The plans cover the most common problems you might have such as:
Unforeseen urgent events;
Trip cancellation costs;
Delay expenses;
Trip modification costs; and
Loss or damage to your luggage.
The great advantage is the cost.
If you planned to stay in Portugal (or Europe for that matter) for six months, you are going to pay around US$600 travelling alone.
I also considered the case of a standard family, even if I think it is unlikely you will be on such a long trip with your kids that need to go to school and do other stuff to grow. Anyway, if you have the courage, you will spend only US$1,300.
That is amazing!
So, if you are a hardcore traveller, alone or with your family, and you want to live the Portuguese dream, this is the plan you are searching for.
How to claim a refund on your travel insurance to Portugal
Let's imagine that something has happened (I will make only a generic example. As a proper Italian, I am superstitious and I do not want to cast any bad luck on you) and you need to refund the expenses you bore during your travels.
In order to make a claim for a refund of those expenses, first, you need to see if:
You are within the time limits for making a claim;
The event that happened is covered by your plan; and
You have the evidence of the expenses (like a bill or a medical certificate).
The most critical part for getting back the money you spent is to have the proof of what you claim. So, if you are asking for the refund of an expensive medical operation, you should present the bill and the medical certificate.
In the case you lost your baggage, you need to prove that you contacted the police immediately or your hotel manager to make them aware of what has happened.
If you had to cancel your trip, you have to be sure that the reason for the cancellation is covered by the plan you signed (like you are pregnant or unable to travel due to illness, or you have jury duty).
If you follow these steps, your travel insurance company has no excuse to ignore your claim and you will receive the money.
Usually, the refund is processed between one month to six weeks. In case this time frame is not respected, you should get back to your travel insurance company to ask why the payment is taking so long.
Travel insurance to Portugal is a good idea
As you have seen, buying travel insurance to Portugal is always a good idea, especially if you want to enjoy your holiday without any stress.
You may need to add some budget to your holiday, but it's worth it.
Anyway, before we leave each other, I just want to add some more information.
In case of emergency
While you travel in Portugal or in Europe, in case of emergency (if you lost your credit card, your passport, if you were a victim of a theft, or in the case of any other emergency) you should call the number 112 (this is the European number for an emergency like 911), it's free and it will put you in contact with the closest police station.
So, after this analysis, I hope that you are not too frightened to travel and that you are going to buy travel insurance to Portugal. With all possible events covered, you can enjoy your vacation in Lisbon, Porto or Faro to the fullest, with a smile from its start to its end.
Do you have any questions for us about travel insurance to Portugal? Ask us below.
Gabriele Missaglia
My name is Gabriel. Nice to meet you! I'm 27 years old and I have a dream: To become a worldwide known writer. My passion is writing about anything. I usually write about the fabulous dinner I had yesterday, what you should do when you go to Italy and also about the next big author you should read (which I hope would be me in the future, since I write also more complex and philosophical novels). Apart from that, in order to impress you, I have to say that I can make gnocchi from scratch and pizza by myself: After all, I'm Italian. Thanks for taking time to read this brief and inconclusive bio. I hope to see you in the articles!