Hello, amigos! (Hello friends!) Planning a trip to Portugal?
Here you will be able to find everything you need to know about things to do in Portugal.
Today, we will be writing about some of the things you must try for your next adventure.
We put ourselves in the situation of having a limited amount of time to visit Portugal and so we asked ourselves: "What would we absolutely not miss in Portugal?".
Well, here we go!
Top Things to See and Do in Portugal
Although Portugal is a small country, it has so much to offer. However, if you are planning to visit the country only for a few days, we would recommend you pick one of the three regions:
In order for it to be a little easier for you to pick, we thought about some things to do in every one of the above-mentioned areas.
We thought about 20 things to do in Portugal that will absolutely make your trip to Portugal worth it.
The 5 things to do in Lisbon
As you probably know, visiting Lisbon is one of the best things to do when visiting Portugal. However, you have been warned that you should clear your schedule, because Lisbon is a little, yet complex, world. It is a city full of motion and emotion, character and life.
Imagine you had only one day in Lisbon. This is what you should do:
1. Eat "Pasteis de Belém"
Yes, the first thing that comes to our mind is to eat. We can't help ourselves. We recommend you start your day in Lisbon by going to the Belém region.
There, look for a café called Pasteis de Belém. It is the name of a historical place that has made these delicious treats since 1837.
"Pasteis de Belém" are Portugal's most emblematic and typical pastries, but you can only find them in Belém. You could be able to find magnificent "Pastéis de Nata", which are relatively similar, but the ones from Belém are special.
Get yourself a nice espresso and one "Pastel de Belém" (good luck eating just one!) and enjoy!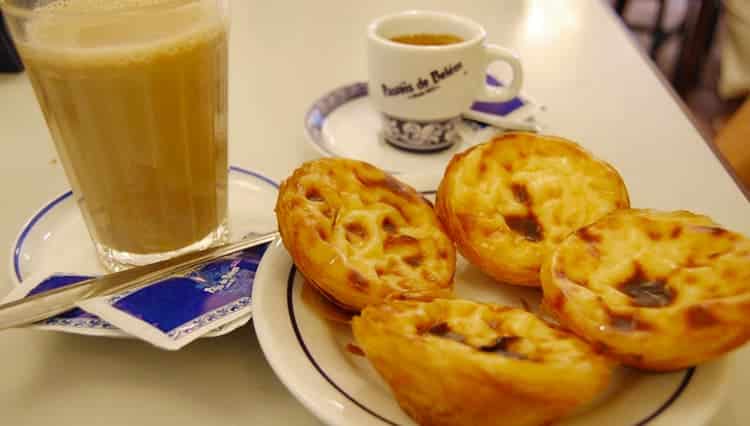 2. Hop on the Tram 28
This is another must do in Lisbon. If your time is limited, but you wish to (at least) see Lisbon, take a ride with the vintage Tram 28.
This is the tram that goes through the older part of the capital, by the ancient and medieval streets. Taking it will get you through all the typical neighbourhoods of Lisbon and you will be able to really experience the life the old part of the city has to offer.
We would recommend you take the whole route, from Martim Moniz to the neighbourhood of Prazeres. Pay special attention to the zone between Graça and Estrela. That's one of the biggest attractions and once you're on it, you'll really see the reason why.
3. Fado in Alfama
One of the most typical things about Portugal is Fado. Therefore, it has to be one of the things to do in Portugal.
Fado is a music genre that only exists in Portugal. It is so special that it was considered by UNESCO as one of World's Intangible Cultural Heritage. In fact, saying it's special is an understatement. It is much more than that.
This particular music style combines not only music and poetry, but the feeling of suffering and happiness, love and longing "saudade", the whole essence of being Portuguese with the crying, beautiful sound of the Portuguese guitar "guitarra portuguesa".
If you have the chance, go to the Alfama neighborhood and you will definitely find at least one cafe or a local bar ("tasca") that will have live performances.
Don't worry that the lyrics are in Portuguese. You'll get the feeling.
4. Eat a "Bife à Portugália"
Once again, we recommend you to do some eating. As you may have understood by now, one thing is for sure: Portuguese people like to eat a good meal. It's part of the culture.
And so, you have to visit one of the Portugália breweries at least once in your lifetime to understand why. The original one is located on Avenida Almirante Reis in the city. Enter and enjoy the beautiful turn of the century architecture, style and class.
Order a steak called "Bife à Portugália" and a good beer for the full experience. If you are vegetarian, there are also some options for you. Thank us later!
5. Santos Populares
During the second week of June, the typical neighbourhoods of Lisbon transform themselves.
This is the time to feast in honor of the popular Saints and find best street art in Lisbon. All the streets are filled with flowers, basil ("manjericos"), music and joy. Everybody is on the streets, having fun and dancing, or relaxing and enjoying a good sardine ("sardinha") (or a dozen) or a good, juicy pork sandwich ("bifana").
If you're around Lisbon in June, do yourself a favour and go to one of the typical neighbourhoods. Maybe you'll see the parades.
One thing is for sure, in those summery days, you will really feel the essence of Portugal, and Lisbon in particular.
The 5 things to do in Porto
We have talked a little about Porto and why it could be one of the best cities to live in Portugal. But let's see what are the 5 things you should absolutely do in Porto.
1. Eat a "Francesinha"
To get the best "Francesinha", you have to go to Porto. "Francesinha" is a dish that has filled the hearts (and bellies) of the whole country by now, but it is thought to have had its origins in Porto.
If you are visiting Porto you just have to go to O Afonso restaurant and order a "Francesinha" and a "o fino" (a small beer). You will quickly understand the reason behind the popularity of this dish, the reason the locals love it and the reason the tourists can't resist it.
2. Climb to the top of Clérigos Tower
Climbing to the top of the Clérigos Tower has to be one of the coolest things you can do in Porto.
If you don't have much time, but you would like to see the city of Porto from above, enjoy the panoramic view you get from the top of the tower. It is astonishing!
3. Lello's bookstore
Lello's bookstore is considered to be one of the worlds most beautiful bookstores by numerous famous artists. Even the Guardian characterised it as such. Visit it and you will understand why.
But just to give you an idea, it has a breathtaking, ancient style architecture.
Did you know that J.K. Rowling was inspired by this bookstore so much, she based Harry Potter's Hogwarts Library on it? That's something!
4. Sail the Douro river in a "Rebelo" boat
Have you heard about Port Wine? In the old days, the Port wine was transported from the high lands to Porto and Vila Nova de Gaia in a type of boat called a "Rebelo".
These boats even nowadays, are an iconic symbol of the cities of Porto and Vila Nova de Gaia. And now, you have the chance to get on board one of these and sail along the Douro river and enjoy the magnificent sights.
It's simply fascinating!
5. Visit the Port wine cellars and have a wine-tasting experience
If you took our advice and went upstream of the Douro river and back down again with the "Rebelo" boats, the next logical step is to do a Port wine journey and we recommend Port Wine Cellars.
The Cellars are located on the opposite shore of the Douro river, in Vila Nova de Gaia. They are world-famous for being the place where the Port wine is kept until it is perfect for consumption.
It is possible to have a taste, so give it a try! It will surely be one awesome thing to remember from the time you visited Porto. You won't regret it!
The 10 things to do in the Algarve
Most tourists associate the name Portugal to good weather and fantastic beaches. And they are right!
As you might know, the Algarve is the southern region of Portugal and it's one of the best holiday destinations ever! Visit the Algarve and you'll see why.
Here are some of the things you can do in the Algarve:
1. Go to the beach (and have a "Bola de Berlim"!)
This one is a no-brainer, right? We know. But it just has to be on this list.
Algarve has some of the best beaches in Europe and in the world, so you just have to take the time to enjoy the sunshine, the warm water, the white sand and the tasty Berliner of Berlinball ("Bola de Berlim") which is like a doughnut without the hole. Ask for one with filling! That's "com creme" in Portuguese.
It is something very Portuguese to eat a custard filled doughnut on the beach, while you watch the waves and just enjoy the moment. You just have to try it.
2. Paddle-boarding
There are many, many activities you could experience in the Algarve and paddle-boarding is one of them.
You can rent these services by the beach or why not try a lesson with this amazing deal? Get yourself on the top of one of these bad boys and paddle away!
The crystal clear water of the Algarve will allow you to see everything that's happening under the water; every little fish and every piece of seaweed. It really is something.
Besides, how many opportunities of seeing a whole beach of the Algarve from the sea, do you have?
3. Whale and dolphin watching
Have you ever thought about getting out on the open sea and simply wait until the dolphins and the whales come to you?
Yes, this is one of the things you really have to do in the Algarve!
Make an appointment with one of the many excellent companies in the Algarve or try one of these tour deals and enjoy being in touch with nature at a different level!
4. Visit the Zoomarine
If you don't really feel like getting on the open sea to see the dolphins, you can try visiting the Zoomarine in the Algarve.
It is a spectacular place, full of life. A real tribute to the sea life. It has something magical about it.
The Zoomarine provides activities for all ages and tastes with its shows and theme park.
5. Slide & Splash
Speaking about having fun in a different way, we recommend you visit the Slide & Splash, near Lagoa.
It is considered one of the best aqua-parks in Europe and it is certainly the best one in Portugal.
Besides having the opportunity to just "slide & splash", you can chill on the green grass or enjoy all the exotic animal shows.
No matter how old you are, the fun is guaranteed. Remember to buy your tickets in advance and get to the park early in the morning to avoid huge waiting lines.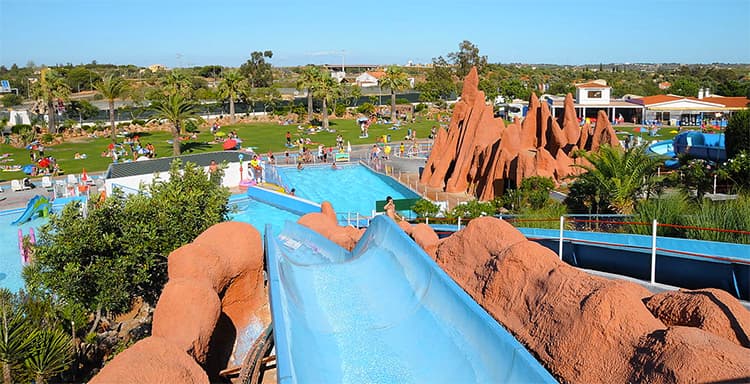 6. Eat seafood
Yes. Again with the food. Yet again, it is the culture, emotion and full experience of being in Portugal.
If you are visiting the Algarve, you have to go to a seafood restaurant ("marisqueira") and have some of the best seafood you will ever have in your life. Ever.
The freshly caught seafood will enrich your stay in the Algarve in the best way you can imagine. Try visiting Marisqueira Sol e Mar in Quarteira or Marisqueira Rui in Silves and be part of the culture!
7. Eat a "Dom Rodrigo"
Speaking of being part of the culture by experiencing the food, you really have to taste the "Dom Rodrigo" while you're in the Algarve.
Just as the "Pasteis de Belém" are typical of Belém in Lisbon, the "Dom Rodrigos" are typical of the Algarve.
The sweet balance between sugar, eggs and almonds make this one of the best treats you will ever have! Enjoy!
8. Kayak tour of Caves
As the name implies, you can go on a kayak tour… inside the caves! One of the most fantastic things to do in the Algarve! It allows you to exercise while you enjoy the unique experience of floating above crystal clear water, under thousand-year old rocks, with the sunlight messing around on the water. It really puts you in touch with nature, and with yourself. Check out a deal for a tour on your next visit.
9. Visit the Sagres fort
Even if you visit the Algarve for a limited amount of time, try going to the Sagres fort and castle ("Fortaleza de Sagres").
The Sagres fort is located on the very tip of the country. You could say you're at the end of Europe. There is nowhere to go south or west from there. But the geographical significance is not even the one we consider the best. Try getting there by sunset and you'll see one of the best sunsets of your life.
10. Go on a big night out
By day, the Algarve is awesome and by night, it doesn't disappoint either. The Algarve has one of the best nocturnal entertainments in Europe. If you are in the Algarve during summer, go to Albufeira, for example. Try a nice pub, order yourself a drink and simply relax.
If you feel more adventurous, you can go to a night-club like Kiss Disco Club and dance all night long. It really is up to you. Just make sure you're having fun.
But there are more things to do in Portugal
As we said, although Portugal is a little country, it still has much to offer. We hope this will help you decide on what to see if you're short on time in Portugal.
If, by any chance, you have more time and wish to see even more of Portugal, we also recommend:
glamping in Alcongosta;
go hiking in the Alqueva Park;
get in touch with nature in the Gerês Natural Park;
visit the Alentejo region; or
go to Serra da Estrela.
Have fun and enjoy yourself!
Did you find enough to do in Portugal? Do you have any experiences to share? Feel free to leave a comment below.
We publish new content every day so be sure to subscribe to our newsletter to get notified of the latest tips for your visit or move to Portugal.

Disclaimer: Our posts might contain affiliate links, which means we earn advertising fees if you make a purchase. There's no extra cost to you, it just helps us keep the website going.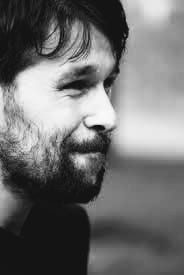 Jack Johnson
A man only has maybe two or three chances to decide to change his life completely. In one of those moments, I discovered Portugal and fell in love. Since then, I divide my time between Portugal and New Zealand searching for the perfect wave and scribbling for a living.