If you want to learn how to surf or simply improve your skills, surf camps can be a fun and productive option. Many surf hostels and houses in Portugal offer guests a range of packages that include accommodation, meals, surf lessons, equipment, and more.
This can be an excellent and affordable way to learn more about surfing, meet other surfers, and experience the best waves in Portugal.
Every surf camp offers something different, with a range of basic housing to luxury villas; but all surf camps will take your surfing to the next level.
Here we discuss the best destinations for surfing in Portugal, and the best surf camps in each of these locations.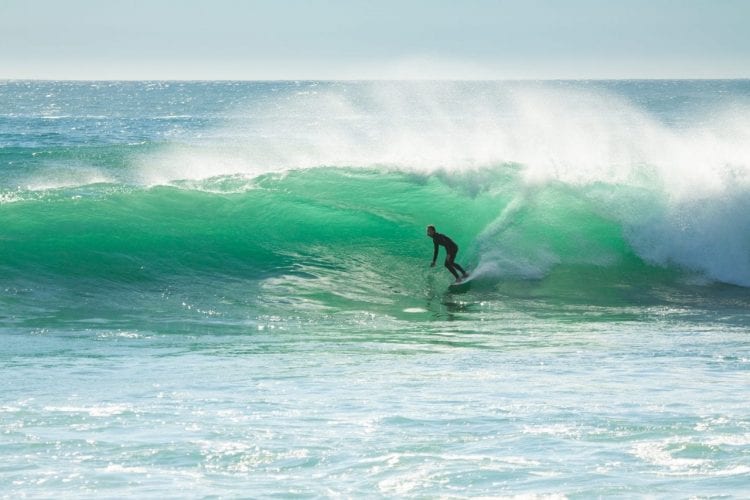 Why is Portugal a good destination for surfing?
Portugal is renowned for its year-round surf conditions, with over 800 km worth of coastline running along the Atlantic Ocean. You will find the most consistent surf conditions between September and April, and conditions ideal for beginners between May and October.
Want to surf your way through Portugal? Discover the 20 Best Beaches for Surfing in Portugal!
Weather and when to surf in Portugal
Portugal is famous for its year-round excellent surf conditions. The best surf conditions are seen in the non-summer months; from late-winter to early-spring waves typically measure 2-4.5m or 6-15ft. The summertime still offers fantastic surf conditions but waves are more gentle, measuring around 1-1.5m or 3-5ft.
Other things you might want to consider are that it rains more in the north, and in winter. While the Algarve experiences less rain and more days of sunshine.
Our recommendation? Go to the Algarve between November and February, then from April to October, check out the beaches on the west coast from Ericeira to Peniche and Porto.
Best destinations for surfing in Portugal
With 800 km of coastline to choose from, there is a lot of choices when it comes to surf beaches in Portugal. The best destinations for surfing are usually considered Lisbon, Peniche, Ericeira, and several spots in the Algarve and north of Portugal.

Best Surf Camps in Portugal
We have selected the best surf camps in each of these regions to help you fulfil your surf goals this year.
Lisbon Surf Camps
Surf Lisbon House & School – Offers day trips as well as lodging in a hostel or villa. Surf lessons start from 25€ and lodging starts from 35€.
Lisbon Surf Camp – Offers a range of surf experiences at Carcavelos beach. Courses start from 345€ and include 6-nights accommodation and 5 surf sessions.
Visiting Lisbon? Read all about the country's capital with our ultimate guide here!
Ericeira Surf Camps
Discover more about the seaside town of Ericeira with this guide here!
Northern Portugal Surf Camps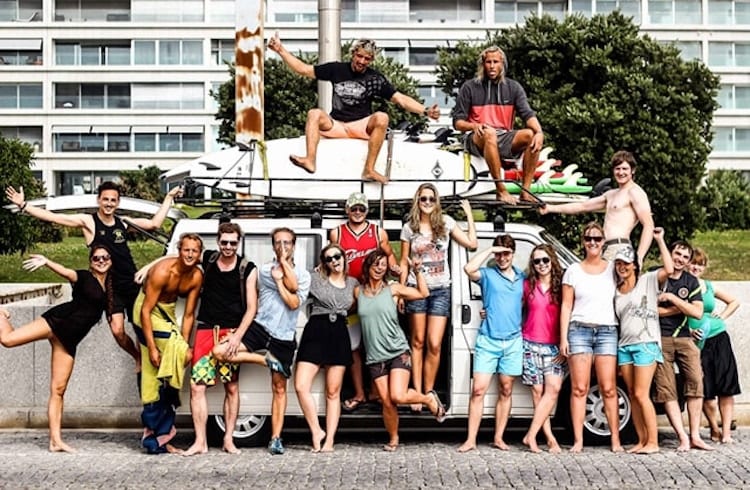 Peniche Surf Camps
Headed to Peniche? Read all about the premier surf town here! 
Algarve Surf Camps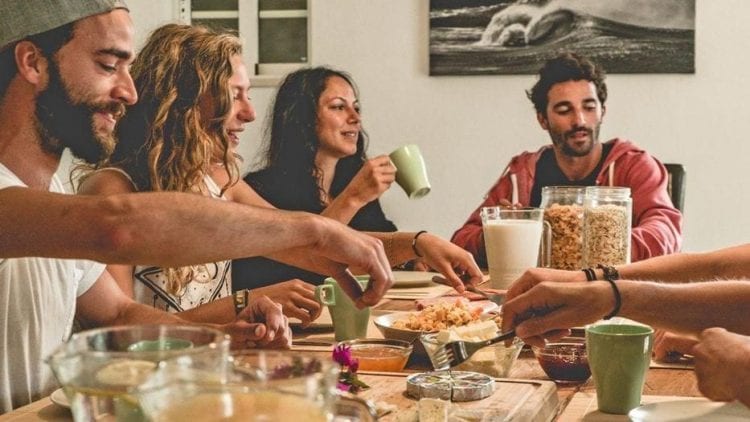 Surf Camps for Women in Portugal
Is it your first time surfing or perhaps you want to do a girls weekend away? There are a number of female-only surf camps in Portugal to choose from too!
Chick on Waves (Algarve) – The surf camp also includes yoga sessions, runs for 7 nights and includes all meals and surf equipment. Prices start at 605€.
WaveSisters (Costa da Caparica, Lisbon) – Surfcamp includes accommodation, surf course and yoga. It runs for 7 nights and prices start from 395€/week.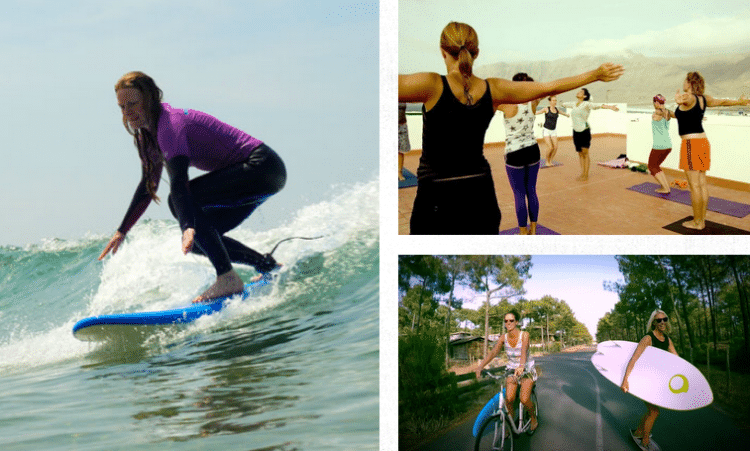 Cheap Surf Camps in Portugal
Visiting Portugal on a budget but still, want to surf? Don't worry! Here are a couple of surf camps that won't break the bank.
Lufi Surf Camp (Costa da Caparica, Lisbon) – Two-day surf camp in one of Lisbon's best beaches.  The course is 55€ and includes two days of surf lessons, 1-nights accommodation, breakfast and shuttle.
Quinta d'Anta, Hotel and Surf Lodge (Maiorca) –  A two-day surf camp in a rural environment. You will receive one day of surf lessons, followed by complimentary use of the equipment, one-night accommodation and breakfast. Priced at 80€.
Matosinhos Surf Camp (Porto) – Surf in the north of Portugal over a two-day course, featuring two surf lessons, all equipment, one night's accommodation, and breakfast. Priced at 100€.
Want more tips for travelling on a budget? Read this guide to the 10 Best Free Things to do in Lisbon!
Let's go to the beach!
Now that we've shown you all the best surf camps in Portugal, there is no excuse not to improve your skills this year. Surfs up!
Sindy Smith
I'm a freelance copywriter and free-spirited traveller from Australia. I fell in love with Portugal when I arrived here and hope to share with you all the reasons why.