If you're thinking of moving to Portugal from the US or the UK, there are a few things to consider. To be honest, the salaries are probably lower than you're used to. Then again, the cost of living is much lower, too.
If an excellent salary is the only reason people relocate, then not many would move to Portugal. Certainly, expats in Portugal make a few compromises salary-wise. But who wouldn't in exchange for 306 days of sunshine a year and fresh fish at every corner?
There are also a bunch of industries that are wide open for expats, offering attractive compensation packages.
Minimum wage in Portugal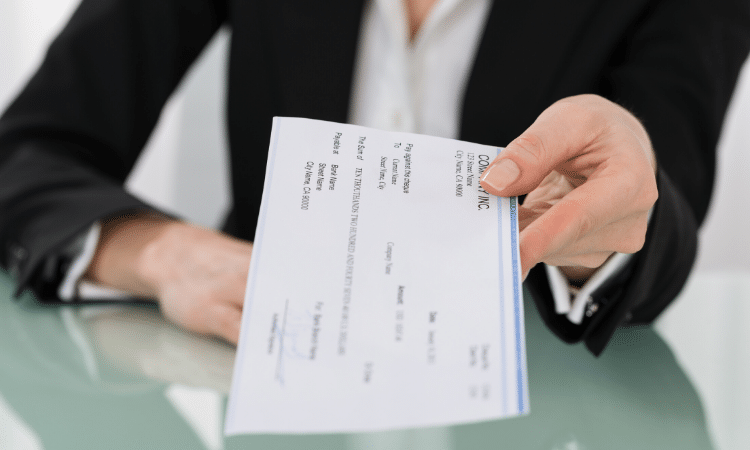 Minimum wage in Portugal is lower than in most of its EU counterparts. This is not such an issue in rural areas, as the cost of living is significantly lower than in other countries. But it becomes a bigger factor when you think about how rapidly cost of living is rising in cities like Lisbon.
Minimum wage in mainland Portugal is currently €700 per month based on 12 payments per year, or €580 based on 14 payments. The government reconsiders this wage annually, in line with cost-of-living increases, gross national productivity, and national price income elasticity.
Are you planning your move to Portugal?
Hack your move with these tips:
Health Insurance
Protect yourself and your family when moving abroad with Allianz Healthcare. Use the 50AD17 promo code for a 5% discount.
International Funds Transfers
The cheapest and easiest way to send money to Portugal: Transferwise.
Mobile Banking
Open a bank account from your mobile phone with N26. It's free, quick, and easy to use.
What are average salaries in Portugal 2020?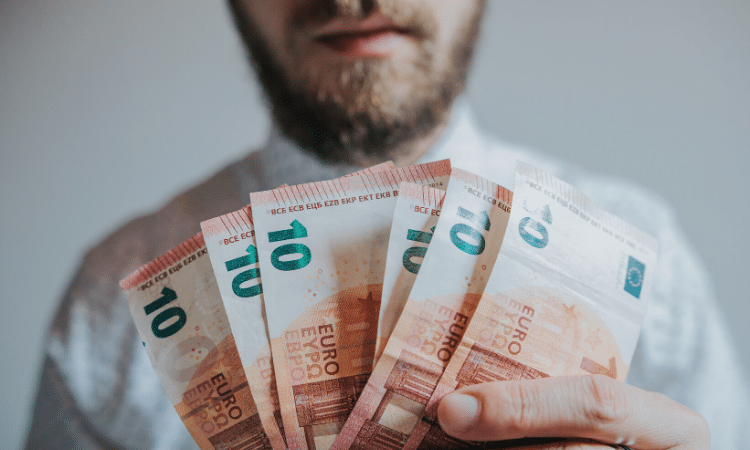 The average salary in Portugal is €860 per month. However, the average salaries of workers with a university degree jumps up steeply to €1547, according to Novobanco.
One thing to consider is living expenses in different areas of Portugal. While the minimum wage is the same in all of mainland Portugal, it's more expensive to live in urban areas like Lisbon and Porto – particularly where housing prices are concerned.
Many Lisbon locals live across the Tagus River in surrounding suburbs – getting rental properties for less than half of Lisbon rentals. This could be something to consider if you want to move to Portugal on a budget.
Still, Portugal remains a hotspot for immigrants, although compared to the rest of Western Europe, the average salaries are low.
Portugal is home to large immigrant communities from Brazil, France, and former Portuguese colonies in Africa and Eastern Europe. This is largely due to the standard of living that a lot of people still enjoy in Portugal, through various advantageous professions.
Average salary in Lisbon versus other cities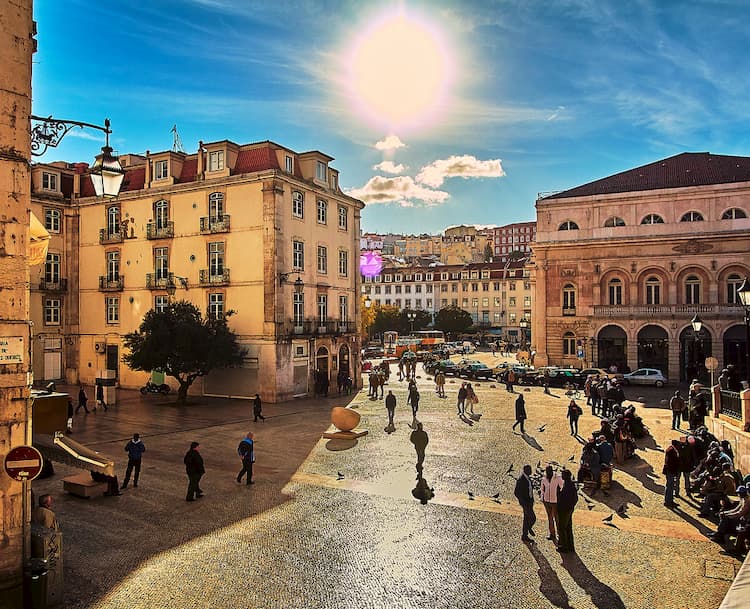 If you compare the salaries of Portugal to the US or the UK, yes – they do look low. This is partly because, in Portugal, the salaries are calculated on a monthly basis. In the UK and US, the minimum wage is an hourly wage.
If you check the Portuguese minimum wage in pounds and dollars, it's equal to £594.38 or $779.88. Bear in mind that according to Numbeo, rent prices are on average 46.27% less in Portugal than the average in US states. Along with lower rents, consumer prices in general are 29.92% lower in Portugal.
The cost of renting property in Portugal is 40.29% lower than in the UK, and consumer prices are 37.27% lower than in the UK.
The average salary for an entry-level job in the UK is £25,000, whilst it is roughly the same in the US, at $28,000. The average entry-level salary for a Portuguese graduate comes to around €18,000 per year — the equivalent of just £15,000 or $20,000.
Jobs and salaries in Portugal
Jobs and salaries in Portugal can be a sore point because as the costs of living in cities continues to rise, an increasing number of people can't afford to live in the city anymore.
So far, we've talked about salaries based on regular, full-time employment. But take heart. If you're an expat looking to get a job and a decent salary in Portugal, it is certainly possible — even if you have to take a pay cut.
Freelance work and working remotely for foreign companies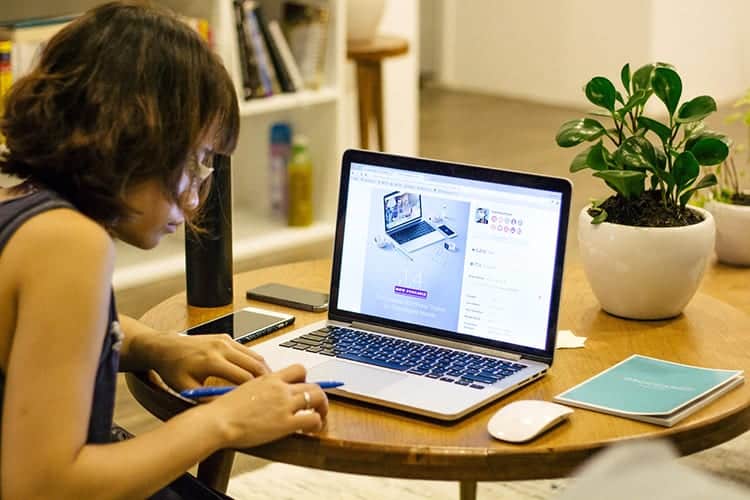 Some expats here in Portugal are freelancers who provide work for companies abroad. Others are regular employees working remotely for a company in their home country. In these cases, salaries are often far better than the average in Portugal, and it's likely you'll have a reasonably high standard of living.
With the trends in remote working and the rise of digital nomads, as an expat in Portugal, this might be your best bet if you're looking for a salary closer to back home.
Becoming a freelancer or remote worker is a great way to work in Portugal. But it's not the only way to do it.
Jobs in Portugal for foreigners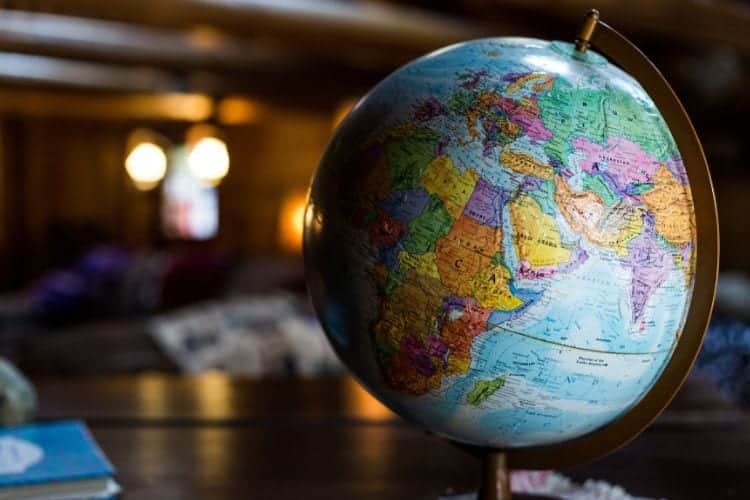 Certain industries, especially tech, tourism, real estate, and customer service, are actually wide open to expats. Salaries can be way above the minimum wage too, so don't be deterred by what's been said thus far.
A growing number of multinational businesses have offices in Lisbon — so as a recent grad, you have some really good job prospects out there. Not long ago, Amazon and Google set up shop here – so it's becoming an attractive option for younger, skilled workers.
In addition to these tech giants, hundreds of other tech companies have moved to Lisbon in recent years. They offer a sunny lifestyle swap and great salaries to tech workers worldwide.
And if you're ready to dive into a start-up, the Portuguese government is working toward more favorable conditions for entrepreneurs.
There's a large market for call center work in Portugal, too. If you're looking for readily available employment, these jobs can be easy to land, particularly if you speak multiple languages.
Where to find jobs in Portugal
As in most other countries, LinkedIn is a great resource for job-hunting. Other job search sites like Indeed have a large number of opportunities available in Portugal, too.
If it's an English-speaking job you're after, then one of the best places to find jobs in Portugal is Jobs in Lisbon.
Salaries in Portugal: Outlook for 2020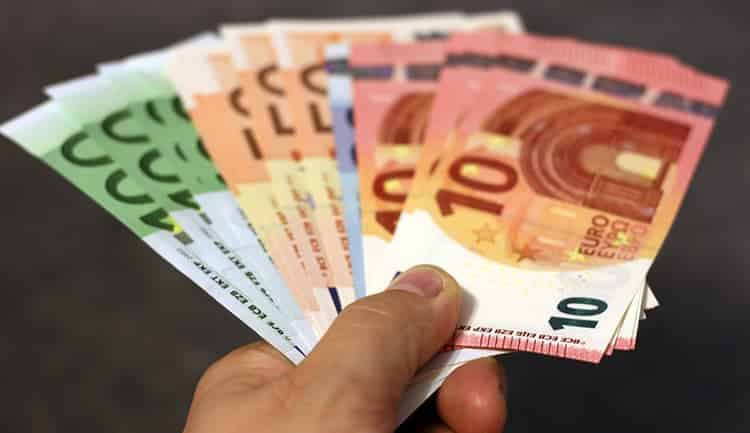 Whether Portugal's minimum wage issues apply to you or not, it's an important topic if you're thinking of relocating.
The economy in Portugal is growing steadily and the prospects for better jobs are, too. While the minimum salaries aren't growing so quickly, better-paid jobs are popping up in Portugal more and more.
Deciding on a job in Portugal comes down to having the right information. Use this guide to weigh your options and make sure any job offer you receive will pay appropriately. Equally, don't expect to earn the same as back home!
Thinking of relocating to Portugal? You might be interested in our article on Expat Life in Portugal.

Disclaimer: Our posts might contain affiliate links, which means we earn advertising fees if you make a purchase. There's no extra cost to you, it just helps us keep the website going.

Clara Higham-Stoianova