If you're thinking about retiring in Portugal, we have the perfect article for you!
Here, you will be able to find everything you need to know about retiring in Portugal. Today, we will be talking about why you should consider retiring in Portugal.
Below, you will be able to find a list that we developed with the 10 top reasons to Retire in Portugal.
Retiring in Portugal
Is Portugal the paradise of retirees?
As you probably know, Portugal is a country in the Iberian Peninsula, with Spain to the east and bathed by the Atlantic Ocean to the west. As a Mediterranean country, you surely can imagine that the climate is quite awesome throughout the year.
Given the location and its mild, Mediterranean climate, it's not surprising to know that more than 23,000 retirees from other countries chose to retire in Portugal.
Why retire in Portugal?
There are many, many reasons why you should consider Portugal as the destiny to finally relax and enjoy every second.
Here are 10 of the most important reasons we came across:
1. Climate
As mentioned before, Portugal's climate is the typical Mediterranean climate. That means that summers are long and winters are short. In addition, the proximity to the Atlantic Ocean makes the weather even milder than you would expect.
What we mean by that is that even the winters are not, in general, very harsh. (Only if you live in the interior of the country, but that is not the norm.)
In Portugal the sun shines almost 300 days a year, the days are long and temperatures are perfect for enjoying the beaches and nature. If you don't wish to stay at home all day, you will always find something exciting to do or somewhere exciting to go.
2. Nature
Speaking of nature, have you ever been to Portugal?
If you haven't, you should really consider visiting Portugal. You will be amazed!
If, on the other hand, you have been to Portugal, you most certainly know that Portugal has it all, from the most beautiful beaches to the most beautiful wildlife, hills, natural parks, and even snow!
The beaches attract most of the people who would like to retire in Portugal. Just think about the opportunity of having your own place, by the ocean, in a calm city or village and enjoy the fresh breeze in the morning, the sound of the waves and the smell of the sea!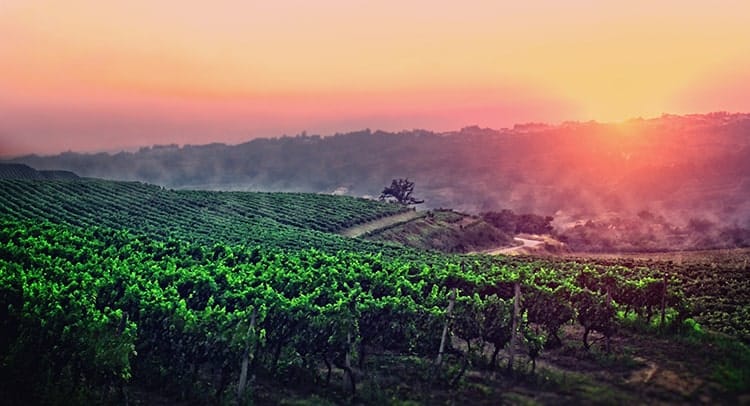 3. Cost of living
The cost of living in Portugal is considered to be one of the lowest in western and southern Europe. The low minimum national wage makes it all more affordable, mainly for those who come from abroad.
The fact is that you could live in Portugal with under €600 per person. Housing is usually cheap, as are the household services. You would spend less on food in Portugal than in Spain, for example, and public transportation is also affordable.
So, if your retirement pension is higher than €600, think about the opportunities!
4. Food
It is a fact that there are some countries that are best known for their cuisine and if it weren't for the beaches, Portugal would be one of them. It is amazing the variety of the culinary repertoire in Portugal.
You can enjoy completely different food depending on the region! They have the most delicious meat or cheese in the interior and the freshest and tastiest fish you have ever tried on the coast, bathed in the purest national olive oil from Alentejo.
The Portuguese cuisine is a world to be discovered, so don't hesitate and try it out!
5. Healthcare
If you decide to retire in Portugal, we assume you would think about your health insurance and how that may affect your retirement pension. Well, you don't have to worry about it if you are living in Lisbon Portugal.
The national healthcare system is for everyone and if you use the public services, you will pay between €4.50 and €18 for a consultation. That's it.
And concerning medication, don't worry! In addition to it having more reasonable prices, the state will also pay a large part of those costs.
6. Safety
Generally speaking, Portugal is a country with very low rates of criminality. As happens in all places around the world, it can vary, but Portugal is one of the countries with better rating concerning violence, crime, and murders.
The 2017 Global Peace Index considers Portugal the third most peaceful country in the world. Therefore, we would say that retirement in Portugal must be equally peaceful.
7. Respect
The general life expectancy in Europe is rising every year. The fact that the number of elderly and retirees is rising leads to a greater understanding of their place in the Portuguese society.
That translates to a huge amount of respect for the elderly, meaning that if you do choose to retire in Portugal, you won't have to be worried about being accepted and included in the society.
If you're planning to move to Portugal, it might be useful to learn the essential phrases in Portuguese. Check it out.
8. Easy to move
Although it could sound complicated, retiring to Portugal has been made very easy.
The first thing you would have to do is apply for a residence visa in a Portuguese Consulate or Embassy in your country.
You would need to show:
You will need to satisfy some other criteria, but the two items mentioned above are a must to get your D7 Visa.
The more you earn in income, the better your chances of getting it quickly.
9. Tax benefits
Can you imagine retiring in Portugal and not paying taxes for 10 years? Now that's something, right?
In 2009, the Portuguese government decided to give those who would retire in Portugal an incentive. The non-habitual residents, as they are called, could come to the country, invest in their private life, a house and leisure and enjoy retirement without paying taxes for a 10-year period.
However, there are some rules. For example, one rule is that you should not have worked or earned money in Portugal five years prior to the date you apply. The application process is fairly simple and the conditions are reasonable. As said, more than 23,000 people decided to give it a try.
10. The Algarve
Years pass and the Algarve is growing more and more popular. The even better than usual climate, the beaches, the quiet life and the awards the region has been winning, make it a favourite destination for retirement.
Just as an example, the Algarve won the World Travel Awards' Europe's Leading Beach Destination in 2017. In addition, the Algarve region has won multiple awards for best hotels, best restaurants, and even best golf courses.
Although it could get a little crowded in the summer, it is still amazing!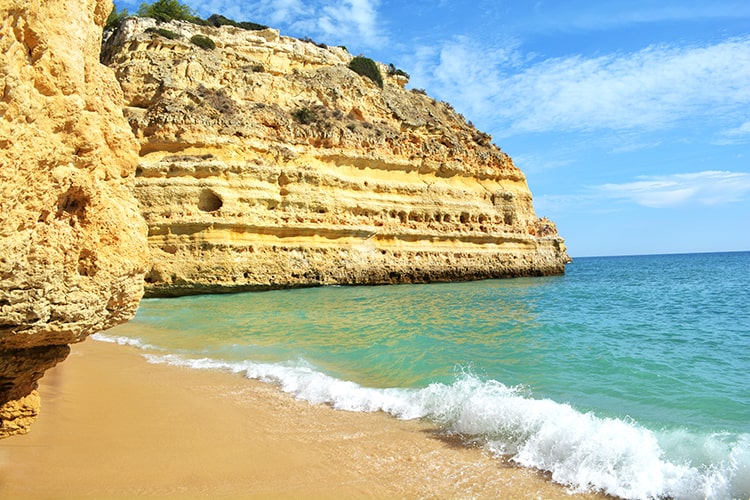 Is it worth retiring in Portugal?
The list could go on and on, but we really think that these 10 facts would easily get your attention.
If you are approaching your retirement age and would like to have a peaceful, relaxing and fulfilling retirement, enjoying nature and the good weather, you should really consider this. It really is worth it!
Did you have any further questions? Did we miss anything? Do you have any experiences to share? Feel free to leave a comment below.
We publish new content every day so be sure to subscribe to our newsletter to get notified of the latest tips for your visit to Portugal.

Disclaimer: Our posts might contain affiliate links, which means we earn advertising fees if you make a purchase. There's no extra cost to you, it just helps us keep the website going.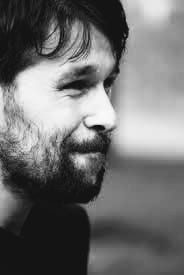 Jack Johnson
A man only has maybe two or three chances to decide to change his life completely. In one of those moments, I discovered Portugal and fell in love. Since then, I divide my time between Portugal and New Zealand searching for the perfect wave and scribbling for a living.