You may be interested in moving to Portugal but don't know all the residency options available to you.
Today, you will find out all about the different types of residency programs available to people from outside of Europe.
What is Portuguese residency?
Portuguese Residency has become very popular in the past few years, because of the benefits that come with it.
It has attracted a huge number of non-European nationals to Portugal through different residency programs such as residency by investment, residency by being a passive income earner or retiree in Portugal and other programs which will be discussed here.
To whom does Portuguese residency apply?
If you are not a citizen of any of the European member states, you will need a Portuguese residence visa to study, live or work in Portugal.
The type of residence visa you will need to legally stay in Portugal depends on the duration and purpose of your stay in Portugal.
This residence visa will allow you entry to Portugal for the purpose of requesting residence from the Portuguese immigration service. The authority responsible for processing and issuing residence in Portugal for non-EU nationals is Serviço de Estrangeiros e Fronteiras (SEF).
Once you get into the country you will need to go to SEF to establish residency in Portugal.
Citizens of the European Union (EU) and the European Economic Area (EEA) member states, as well as Swiss nationals, do not need a residence visa to reside in Portugal.
If you belong to any of these categories, you are only obliged to register with the tax authority and the city hall ("Camara Municipal") in your area of residence where you will be issued a residence certificate that will be valid for five years.
How to get Portuguese residency
Residency by marriage
If you by chance fall in love with a Portuguese lady (or man) and marry her (or him), you would be eligible for Portuguese residency and possibly Portuguese citizenship eventually. Residency through marriage allows you to live and work in Portugal indefinitely.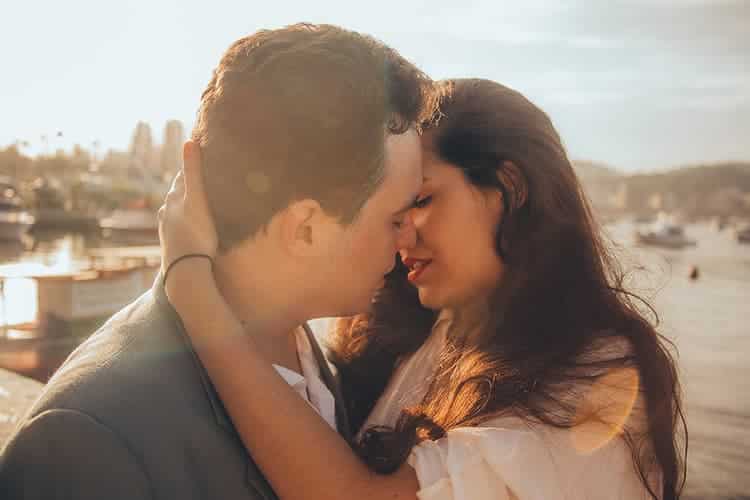 First, you will get a temporary residence permit for five years and then you can opt for a permanent residency.
During the five-year period, it is not necessary to live continuously in the country.
Alternatively, if you wish to obtain citizenship, you must be married to your partner for at least three years, have sufficient understanding of the Portuguese language and effective links to the Portuguese community.
For more details on what you need for this type of residency, see the Consulado Geral de Portugal website and the Diário da República Eletrónico (DRE) for the exact legal requirements (websites are in Portuguese).
Get expert advice on residency in Portugal
Investment consults, real estate portfolio strategy, tax residency advice or second home location planning - we're on hand to help with whatever you need.
Global Citizen Solutions -
Schedule a free 15 min call with our specialists
Residency by work
It is possible to get Portuguese residency through employment. That means coming to work in Portugal as an expat.
Citizens of some non-EU countries with bilateral agreements with Portugal are allowed to apply for this work residence visa in Portugal within 90 days of arrival into the country.
These countries include:
US;
Canada;
Australia;
New Zealand;
Japan; and
Israel.
Other non-EU nationals need to have a job lined up in Portugal before applying for a residence work visa in their home country.
After entering Portugal with a Portuguese work visa, you have to change it to a residence permit.
If you are an employed worker without a residence visa and wish to apply for a residence permit (Article 88, paragraph 2), you will need to register on the SAPA portal (website is in Portuguese) first. See the SEF Article 88 website for further information.
Residency by investment
Portugal is one of the countries in Europe that has a residency by investment scheme. The Golden Visa scheme allows you to become a Portuguese resident by investing in Portugal.
The investments can take any form as long as it meets the threshold value for the requirements of residency through investment. Most people purchase a property worth at least €500,000, but there are few other investments which can be used to apply for a Golden Visa, they include:
investing €350,000 in scientific research;
investing €250,000 in Portuguese culture and arts;
the creation of a business that employs at least 10 people; and
investing €500,000 in a small to medium enterprise (SME) in Portugal.
The general advantage of residency through investment in Portugal is that you do not have to stay in Portugal for more than seven days a year which can be consecutively or non-consecutively.
Conversely, it is a very expensive way to get Portuguese residency, but why not? If you have that kind of money it could be a gateway to a second passport.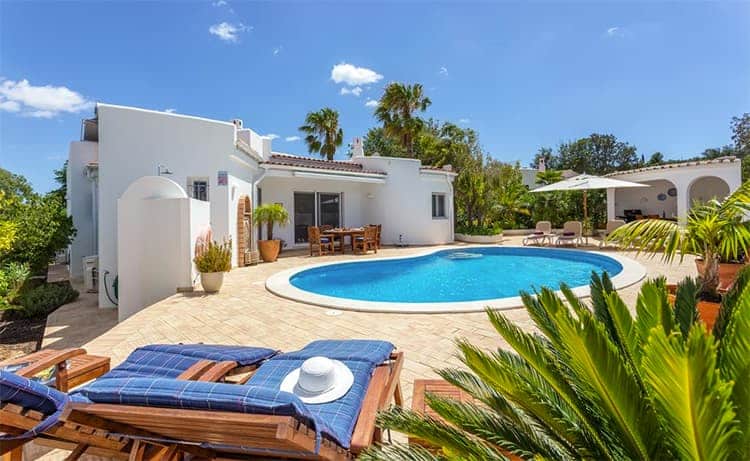 Residency by family reunification
The Portuguese law allows holders of a residence permit to be joined by their immediate family members or spouses that are dependent on them.
The holder of a residence permit valid in Portugal will apply to SEF for family reunification for entry into Portugal and residence of the members of his family.
Some of the documents you need to present to SEF includes the following:
authenticated supporting documents proving the family links invoked;
authenticated copies of the identification documents of the applicant's family members;
proof of accommodation;
proof of means of subsistence; and
a criminal record certificate from the country of origin or the country where the applicant resided for more than one year.
For more information on the family reunification visit SEF's website.
Residency through study
Studying in Portugal is also a way to get Portuguese residency.
The study period should be longer than six months for you to be able to get a residence permit in Portugal. With this residence permit, students are only allowed to take part-time jobs depending on the approval of SEF.
However, after the study period, students are given a one-year job search permit to find paid employment in Portugal. If you get employed, you can change to a worker status which allows you to live and work in Portugal.
Residency through retirement
Retiring in Portugal is also a way to get Portuguese residency. You will have to apply for a Portuguese residence visa in your home country.
The usual requirements for this visa include the following:
a valid passport;
proof of income;
proof of health insurance; and
a criminal report.
The visa process takes about a month. To get the residence permit you will have to prove that you have a monthly regular income of at least €1,070.
It is also possible to include your dependents in the application.
A temporary residence permit is issued for one year and renewable for two-year periods as long as you continue to meet the requirements of the residential status.
One major benefit of this residency program is that you will have a full tax exemption on foreign-source pensions, dividends, royalties, interest income for 10 years.
Some of the common places people choose to retire to in Portugal are: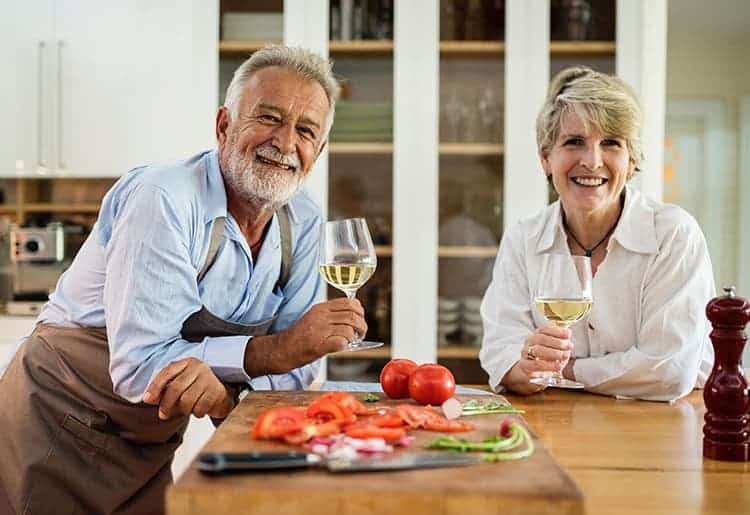 What if I already live in Portugal?
There are general conditions for applying for a temporary residence permit as stated in Article 77 of SEF legislation that you should check before applying for temporary residence in Portugal if you already live here.
Some of these include (but are not mandatory):
Possession of a valid residence visa;
You currently reside in Portugal or its territories (including proof of accommodation);
No criminal record that would be considered jail time in Portugal;
You are enrolled in the Social Security system; and
You have not been refused a visa on public health grounds.
If you have any doubts, contact the SEF office for assistance.
How long is Portuguese residency valid for?
A temporary residence permit is valid for a period of one year from the date on which the document is issued.
It can be renewed for another one-year period or two-year period depending on the length and purpose of your continuous stay in Portugal.
After a five-year period of temporary residence, you can apply for a permanent residence permit or citizenship. A permanent residence permit does not have an expiry date, but it has to be renewed every five years.
You might also be interested in: SEF Portugal: Immigration and Residency Assistance.
What are the advantages of having a Portuguese residency?
You will be able to live and work in one of the safest countries in the world;
Visa-free travel within the Schengen Area;
Access to a high quality of life, education and healthcare services;
You can become a citizen after living in Portugal for five years; and
You don't have to renounce your previous nationality to become a Portuguese citizen.
In all, Portuguese residency allows you to live, study, work or even retire in a beautiful country which has numerous benefits to both non-EU and EU nationals.
Pursuing a Portuguese residency could also be worth it in the long term after acquiring a Portuguese passport which allows you visa-free travel to over 171 countries in the world.
If you have any questions on Portuguese residency, we would be happy to help. Just send us a message below.
Want to know more about living in Portugal? Subscribe to our newsletter to be kept up to date of the latest information. It's 100% FREE!

Disclaimer: Our posts might contain affiliate links, which means we earn advertising fees if you make a purchase. There's no extra cost to you, it just helps us keep the website going.

Temidayo Soyinka
I'm a freelance writer, who's very passionate about economics and everything that is related to business. I'm pursuing a Masters Degree in Management in Portugal, where I live. I love photography, traveling and experiencing new cultures.