One thing is certain: The people of Portugal love a reason to celebrate. And New Year's Eve in Portugal is no exception.
Consider this your invitation to the best New Year's Eve festivities around. We've rounded up tips on what to do, where to stay, and how to celebrate, whether you're looking for crazy crowds or a more leisurely occasion.
Of course, if you're looking for fireworks in Lisbon or Porto, we've got you covered there, too.
What is New Year's Eve like in Portugal?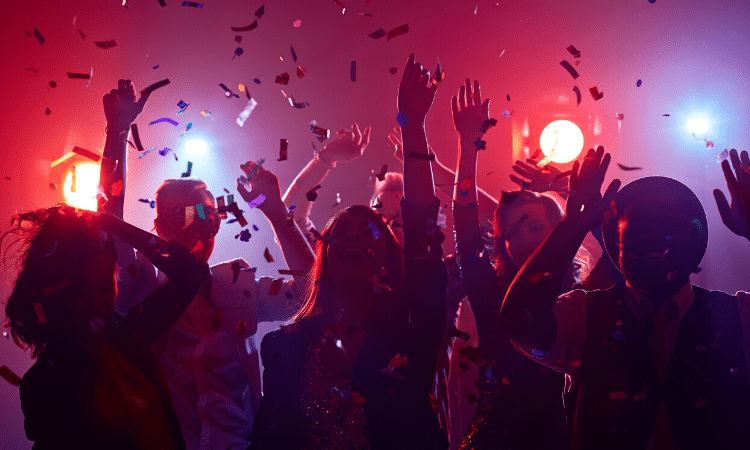 Almost every town in Portugal will have a New Year's Eve celebration hosted by the city or village hall. No matter where your trip to Portugal takes you, it's a safe bet that the most central square of any town will be celebrating New Year's Eve.
As with most holidays in Portugal, New Year's can be a family affair, with multigenerational gatherings at home. But make no mistake — if you're looking for a place to drink and dance the night away, you'll find plenty of young celebrants in the clubs and cafés.
If you're planning to go out for New Year's Eve, be ready for a big night.
Portuguese New Year's traditions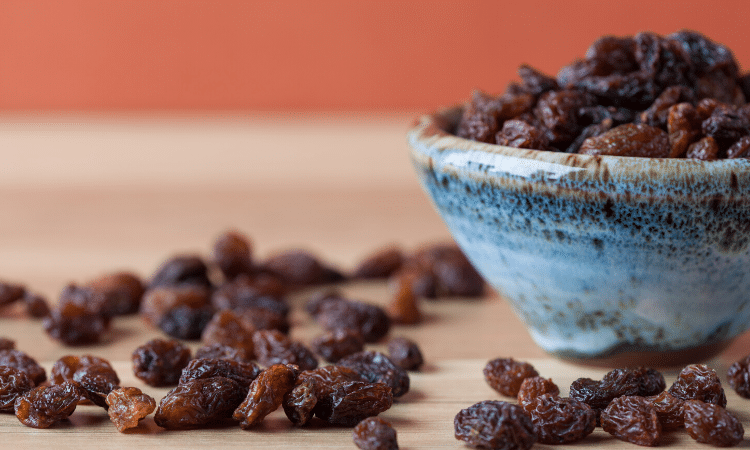 To take part in one of the most common New Year's traditions in Portugal, all you need is a handful of raisins. Start the year the Portuguese way by eating one raisin for each stroke of the clock at midnight. With each raisin, make a wish for the New Year.
Still planning your NYE outfit? Whatever you decide, make sure your outfit includes blue underpants. Wearing them means good luck and financial fortune for the coming year.
Speaking of money, make sure your pockets aren't empty when the New Year arrives. Empty pockets at New Year, according to tradition, can lead to a year of poverty ahead.
Jumping from a chair to the floor on your right foot also is rumored to bring good luck — though you might want to skip this one if the cocktails have been flowing!
And one more time-honored tradition involves banging pans and pots. Come midnight, you might hear the neighbors throw open their windows and bang away on pots and pans. The noise, legend has it, chases off bad fortune for the year ahead.
The best places for New Year's Eve in Lisbon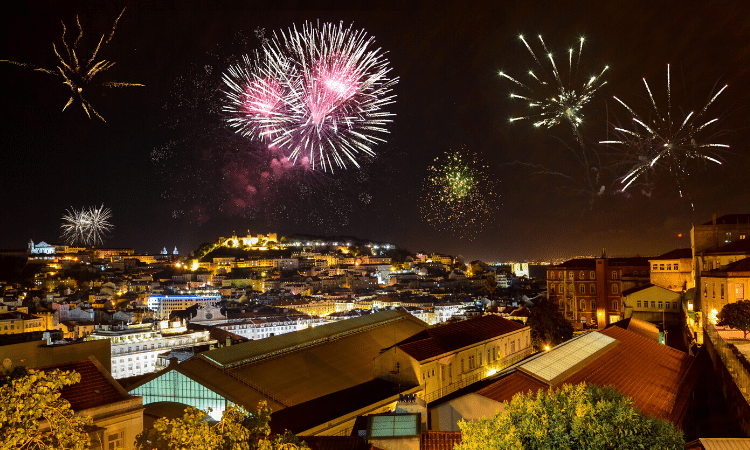 Public celebrations
If you're planning a trip to Lisbon for New Year's Eve, just knows that public celebrations are easy to come by. Not sure where to go, however? Here are three of the best spots to gather with friends and watch the fireworks.
Praça Do Comércio
Praça do Comércio (also called Terreiro Do Paço) is a scenic plaza smack in the middle of Lisbon. It's also the site of the biggest, most popular public gathering.
Most revelers start at one of the many nearby bars and restaurants, then head over to Praça do Comércio because of its ideal location.
Live music in the plaza keeps everyone dancing, as a variety of bands take the stage. The crowd gets bigger and bigger, ready to watch the stunning fireworks display at midnight.
As the main event approaches, you'll see bottles popping and everyone getting their plastic cups filled, ready for the countdown.
Belém
Don't overlook Belém as an ideal spot to celebrate. It's got a little more breathing room than Praça do Comércio, and has its own fireworks and music.
As you'd expect, there are plenty of places in the area to eat, drink, and be merry — and beautiful views to boot!
Castelo de São Jorge
If you've never been up to the Castelo de São Jorge, New Year's Eve is a good time to check it out. It's a fantastic vantage point for watching the fireworks down at Praça do Comércio.
It's a good choice if you're looking for a spot that's festive but not part of the throngs of people in the plaza below.
Tours and pub crawls
If you're visiting Lisbon with a group of friends, consider booking a pub crawl or New Year's Eve tour of the city. Whether on land or water, you've got your choice of tours. Three popular options are:
New Year's Eve Lisbon pub crawl
Head to the bars and clubs around Lisbon with your guide on a tour of nighttime hotspots.
Start the night with an included beer, shot, bottle of bubbly, and all-you-can-drink beer and sangria bar, then head to a club to party the night away, where you're welcome to buy whatever drinks you desire.
The best part of this tour is that the party planning is taken care of for you. Plus, your guide will know where to get the best view of the fireworks.
Read more and book your New Year's Eve pub crawl here.
New Year's Eve cruise on the Tagus River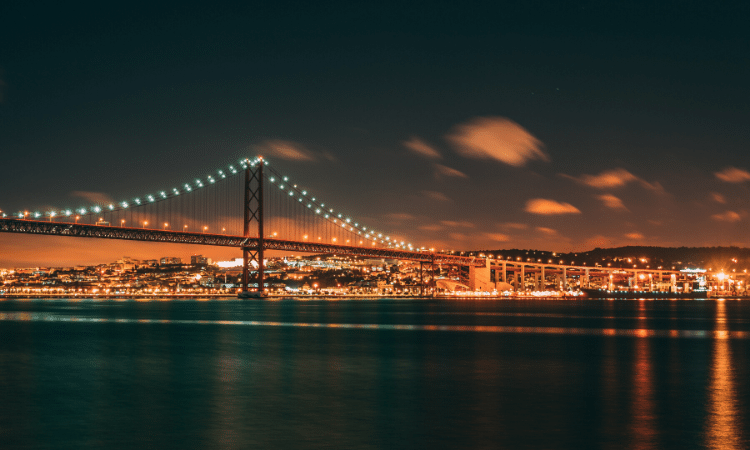 Ring in the New Year in style on this two-hour New Year's Eve cruise on Lisbon's Tagus River.
This nighttime cruise takes you onto the Tagus by night, where you'll see the sweeping views and bright lights of Lisbon from the water. Mingle with friends and — when midnight comes — sip sparkling wine as fireworks explode in the sky overhead.
Read more and book your New Year's Eve cruise here.
New Year's Eve private catamaran tour with dinner
Set off from Doca do Espanhol at 10 pm on your private catamaran. Enjoy a three-hour private cruise with views of the city on this special occasion.
Put on your music and enjoy some wine while you cruise past some of the most iconic sights of the city. You'll see Belém and its monuments as well as Praça do Comércio, and you'll enjoy a private dinner.
Read more and book your private catamaran tour here.
Lisbon hotels for New Year's Eve
Luxury: Valverde Hotel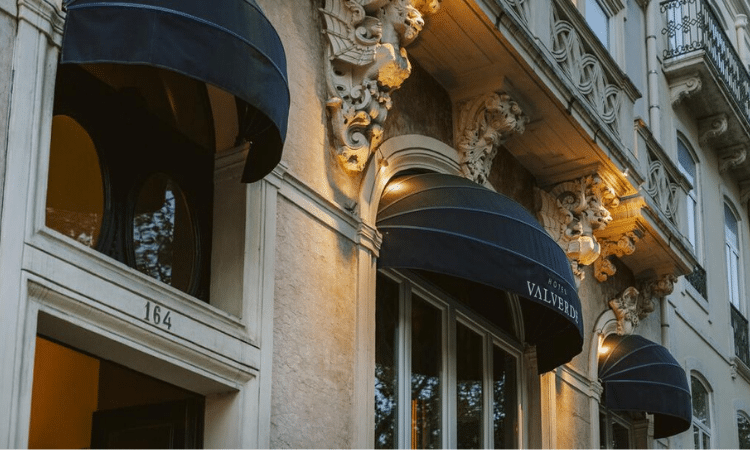 Located on Lisbon's swanky Avenida da Liberdade, the five-star Valverde boutique hotel features a patio, onsite restaurant with traditional Portuguese cuisine, and free WiFi. There's even live fado music on Tuesdays and Saturdays.
The 24-hour front desk is also happy to help with airport transfers, car rentals, and theater tickets.
Rossio Square is a 10-minute walk, where you can connect to the heart of the city by foot, bus, or the very popular Lisbon Metro.
Rooms for New Year's Eve are still available as of this writing, starting at €351 ($386).
Book your spot at Valverde Lisboa now on Booking.com.
Mid-range: Hotel Florida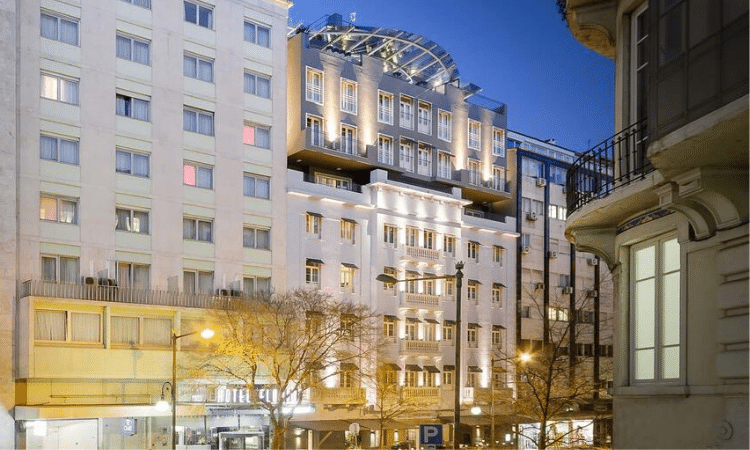 Hotel Florida is just a two-minute walk from Marquês de Pombal and its Metro Station. This unique hotel greets guests with a vintage cinema theme. Guests can stay in Marilyn Monroe, Alfred Hitchcock, or Casablanca rooms, all with flat-screen TV and minibar.
The Eduardo VII Park is a five-minute walk away. Bairro Alto is a seven-minute Uber ride away. And the popular neighborhoods of Chiado and Rossio are both just a five-minute ride.
Rooms for New Year's Eve are still available as of this writing, starting at €151.
Book your spot at Hotel Florida now on Booking.com.
Affordable: Alface Hostel
Alface Hostel offers budget accommodations in the lively Bairro Alto neighborhood. Budget-conscious guests love this 18th-century building with its hardwood floors and free WiFi.
Alface's dorms and rooms are bright and include a locker to keep your personal items secure. Some feature shared bathroom facilities, and others have a private bathroom.
The Baixa/Chiado Metro Station is just a five-minute walk away, which means you can get to the heart of the action with no car required.
Double rooms with a shared bath are still available for New Year's Eve as of this writing, starting at €64.
Book your spot at Alface Hostel now on Booking.com.
The best places for New Year's Eve in Porto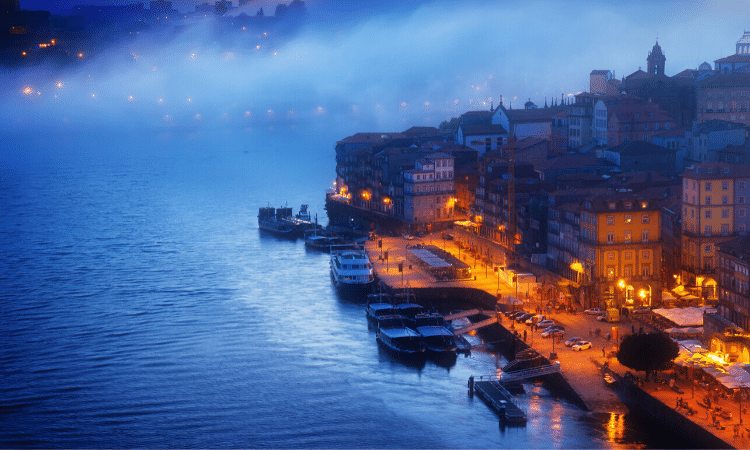 Public celebrations
Porto has earned a spot as a prime destination for New Year's Eve. With spectacular fireworks every year, Porto draws thousands of revelers to Porto City Hall on Avenida dos Aliados.
It's everything New Year's should be, as crowds fill the streets for parties and concerts leading up to the strike of midnight. Check out Avenida dos Aliados and the Ribeira district for the biggest, most boisterous parties in Porto.
Tours and pub crawls
We've listed three popular tours that will get you in the mood for midnight. All three of these can be scheduled for dates beyond Dec. 31 as well.
Guided Porto pub crawl
Discover Porto's electric nightlife on this four-hour evening tour. Dance the night away with a fun-loving guide and a group of like-minded travelers.
Your tour includes four of the city's hottest bars and clubs, drinks at each venue, and plenty of time to hit the dance floor.
Read more and book the Guided Porto Pub Crawl here.
Fado show with Port wine tastings
Experience the mesmerizing beauty of a live Portuguese fado performance during a 45-minute show in Porto.
Absorb the timeless atmosphere of a traditional Portuguese fado bar and listen to haunting voices sing of love and loss. As the music moves your soul, sip some locally produced Port wine, for a truly authentic cultural experience.
Read more and book the Porto Fado Show with Port Wine Tastings here.
Private Aveiro river cruise
Why not make a day of it? Don't miss Aveiro, known as the "Venice of Portugal," on this private, four-hour trip from Porto.
In addition to taking an idyllic cruise on the Moliceiro River, you'll experience art nouveau architecture and visit Costa Nova's beaches, famed for their exotic bird species.
Receive undivided attention from your personal guide and enjoy the convenience of hotel pickup and drop-off in Porto.
Read more and book the Private Averio River Cruise here.
Porto hotels for New Year's Eve
Luxury: Infante de Sagres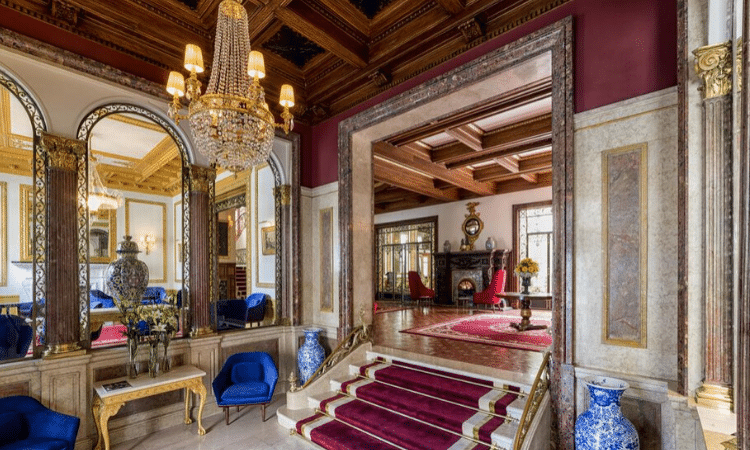 This historic 5-star hotel, a member of Small Luxury Hotels of the World, is located in central Porto, a four-minute walk from Aliados Metro Station.
The soundproofed rooms combine neo-baroque and custom-made furnishings.
A wide range of popular restaurants and eateries is available within a short walk from the property. Just 200 m (218 yards) away is Galerias de Paris, a hip area with a variety of popular bars, shops, and restaurants.
Rooms for New Year's Eve are still available as of this writing, starting at €332.
Book your spot at Infante de Sagres now on Booking.com.
Mid-range: Hotel Moon and Sun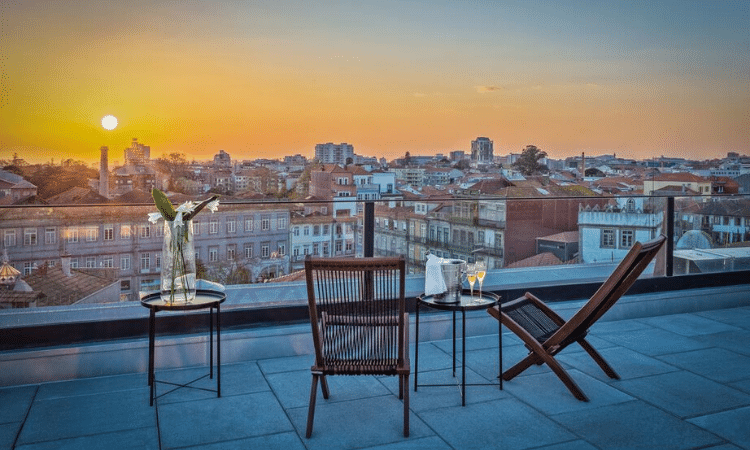 Featuring a bar, shared lounge and views of city, Hotel Moon & Sun Porto is located 1.8 km (just over a mile) from City Market Bolhao. It offers a 24-hour front desk, airport transfers, room service, and free WiFi.
Palacio da Bolsa is 2.3 km from Hotel Moon & Sun Porto, while Ferreira Borges Market is 2.3 km away. It's a well-located, lovely space with continental breakfast or a buffet available each morning.
Rooms for New Year's Eve are still available as of this writing, starting at €222.
Book your spot at Hotel Moon & Sun Porto now on Booking.com.
Affordable: Porto Lounge Hostel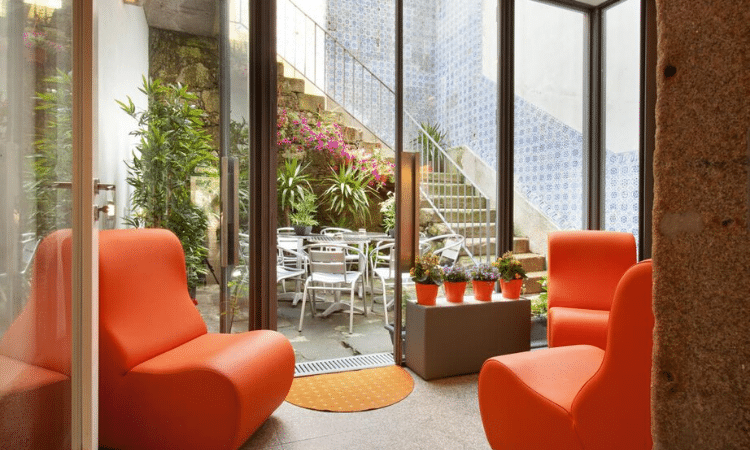 A restored 18th-century building in the historic center of town, Porto Lounge Hostel offers free WiFi and computers with internet access. Most of the modern dormitories and rooms have a balcony.
Walk just three minutes to reach the Aliados Metro Station, and 7 minutes further to get to São Bento Station, where you have direct access to Porto Airport.
Double rooms with a shared bath are still available for New Year's Eve as of this writing, starting at €89.
Book your spot at Porto Lounge Hostel now on Booking.com.
Planning your trip
Why not make your New Year's trip to Portugal a little easier? It's already December, so now's the time to decide which parties you want to be part of.
As with just about any city on New Year's Eve, Lisbon and Porto's best spots fill up fast. Square away all those reservations now, and you'll have a lot more fun when you get here.
Book your hotel with Booking.com
With Booking.com you can book the best hotels in Portugal for the cheapest price. Get instant confirmation, pay 0 booking fees and even cancel your booking for free at most hotels. 
Booking.com -
Find the best prices and prepare your trip to Portugal today

Disclaimer: Our posts might contain affiliate links, which means we earn advertising fees if you make a purchase. There's no extra cost to you, it just helps us keep the website going.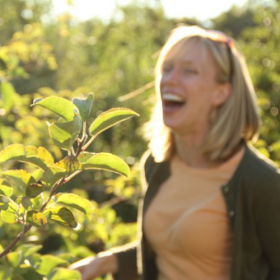 Daisy Kincaid
I'm an American expat, freelance writer, and content manager. My passions include exploring Lisbon, European travel, and my two rescue pups, Tillie and Macy. I landed my first professional writing gig at 21, and can't imagine doing anything else.