With 26 Michelin Star Restaurants in Portugal as of 2019, there is an impressive number of restaurants waiting to be explored in all parts of the country.
Here's our complete guide to the unique Two Michelin Star restaurants in Portugal, in 2019.
Ready for a fine-dining Michelin star experience?
Two Michelin Star Restaurants in Portugal
Hearing the term "Michelin Star Restaurant" usually entails an unforgettable dining experience ensured to take your tastebuds on a culinary journey like no other.
As a huge foodie myself, I've made sure to seek out this incredible gastronomic experience whenever I can (and also whenever my wallet allows for it!)
Each of the 6 restaurants prepares traditional Portuguese cuisine with a refined and contemporary twist and the spectacular dishes reflect the creative genius of the chefs who work closely with Portuguese local produce.
Portuguese Cuisine: A New Wave of Flavour
In recent years, some of the world's' most renowned Portuguese chefs have been playing with traditional Portuguese recipes by incorporating experimental and fusion cooking techniques.
The result has been nothing short of spectacular, elevating Portuguese cuisine and receiving international acclaim for this new wave of chefs who've received the most distinguished prize: being included as part of the Michelin Star Restaurants in Portugal.
In the last year alone, there were a few chefs who proved their deserving place in the category like Chef Henrique Sá Pessoa, who most recently celebrated his second Michelin Star at the Alma Restaurant in Lisbon.
New Michelin Stars in Portugal
As of 2019, 3 new chefs also joined the esteemed ranks of the Michelin Star Restaurants in Portugal.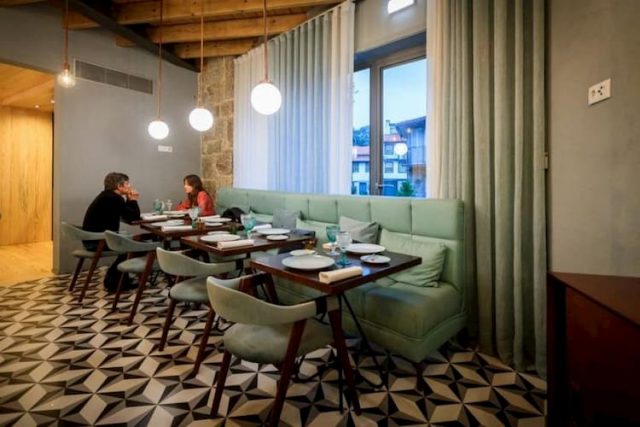 Chef António Loureiro with his modern Portuguese cuisine at A Cozinha in Guimarães.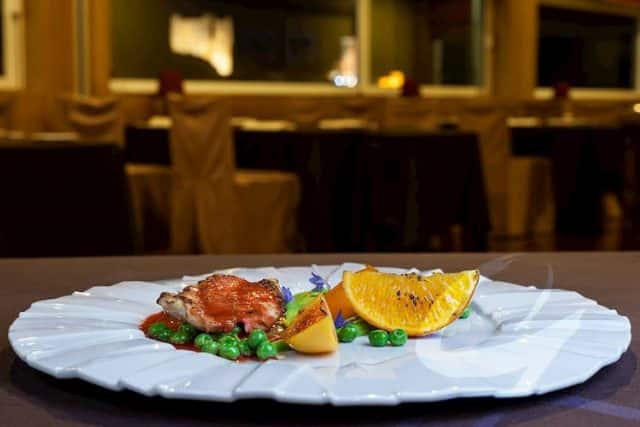 Chef Óscar Gonçalves who puts a spin on the Trás-os-Montes cuisine at G Pousada in Bragança.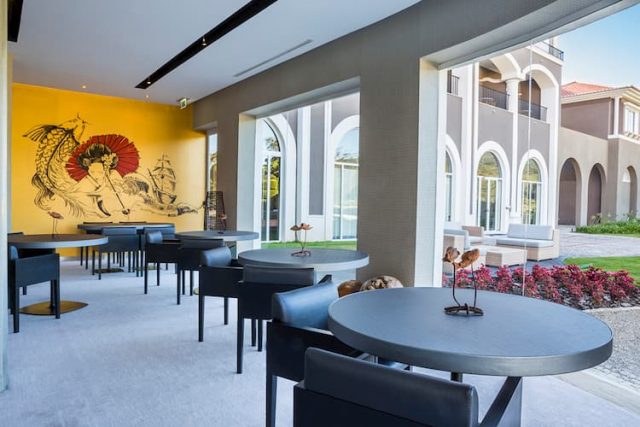 Chef Pedro Almeida's original Portuguese-inspired Japanese cuisine at the Midori Restaurant in Sintra.
Michelin Star Restaurants in Portugal with 2 stars
Best of the best!
If you're looking for the absolute best dining experience then here are the top Michelin Star Restaurants in Portugal, with each of the following restaurants awarded 2 Michelin Stars.
Book a table now and your tastebuds can thank me later!
The Yeatman – Porto
Chef: Ricardo Costa
The Yeatman Hotel incredibly earned its first star after just 1 year of opening its doors and as recently as 2016, it gained its second all thanks to the incredible Chef Ricardo Costa, who adds his contemporary take on traditional Portuguese food.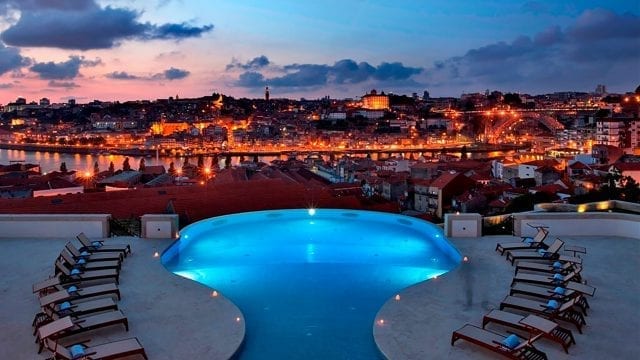 The Yeatman also boasts an extraordinary panoramic view over the Douro River and an impressive selection of 25.000 bottles of old and new world wine. You can find their menu here.
Address: Rua do Choupelo (Sta. Marinha), 4400-088 Vila Nova de Gaia, Porto
Reservations: +351 220 133 100 / [email protected]
Alma – Lisbon
Chef: Henrique Sá Pessoa
Alma (Portuguese for "soul") just joined the select few restaurants with its second Michelin Star.
Created by Portuguese celebrity chef Henrique Sá Pessoa, Alma is influenced by Pessoa's travels around the world. His passion for Asia, the knowledge of Portuguese culture and his life in Lisbon.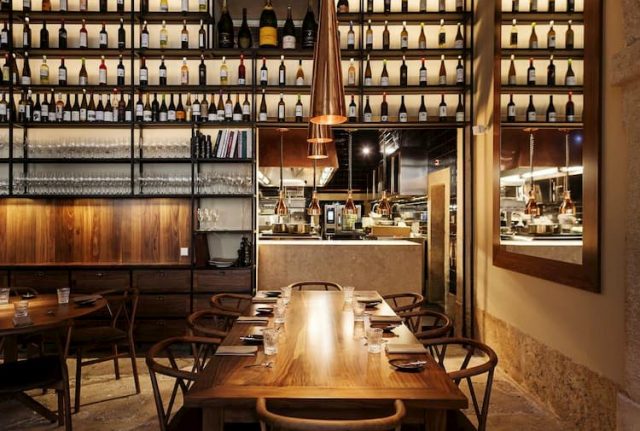 An innovative restaurant, the mantra of Alma is "to serve much more than a meal: we serve emotions, identity, knowledge." You can check their menu here.
Address: Rua Anchieta 15, Lisbon
Reservations: +351 213 470 650 / Make a reservation
Belcanto – Lisbon
Chef: Jose Avillez
José Avillez is a very famous chef in Portugal renowned for his books, TV appearances and several restaurants operating across the country.
There's nothing quite like Belcanto though, which is set in a refurbished historic building and boasts a smartly designed menu with dishes named  "Suckling Pig Revisited" or "Garden of the Goose that Laid the Golden Egg."
After a night in Belcanto, you'll definitely see how Avillez earned his two Michelin stars and continues to be a force on the Portuguese dining scene. The menu is here.
Address: Largo de São Carlos, 10, Lisbon
Reservations: +351 213 420 607
Ocean Restaurant at Vila Vita Parc – Porches in the Algarve
Chef: Hans Neuner
Austrian Chef Hans Neuner was destined to have his Michelin Star Restaurant in Portugal after spending his career training with Michelin Star chefs in Berlin, Hamburg and Mallorca.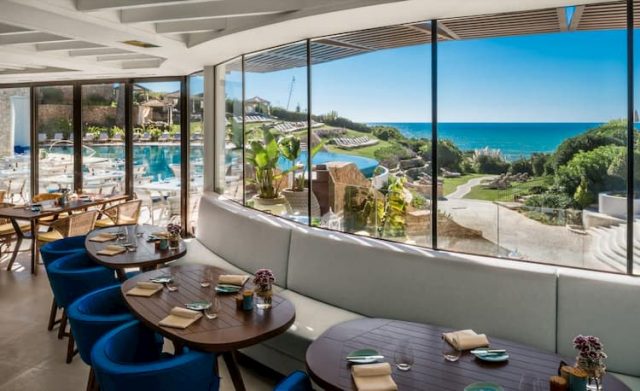 In 2006, he arrived at Ocean Restaurant and began using his innovative techniques on fresh and locally-sourced produce. Within five years, Neuner earned two Michelin Stars at his stunning Algarve institution. You can find their menu here.
Address: VILA VITA Parc, Alporchinos, Porches
Reservations: + 351 282 310 100 / [email protected]
Vila Joya at Hotel Vila Joya – Galé
 in the Algarve
Chef: Dieter Koschina
Vila Joya epitomises the best of the best in Michelin Star restaurants in Portugal, as it has also been featured in one of the most important restaurant lists in the world: San Pellegrino's "World's 50 Best Restaurants".
Here, Austrian Chef Dieter Koschina uses only the freshest and locally grown ingredients as well as avant-garde cooking techniques to really amaze you with every plate that's served up!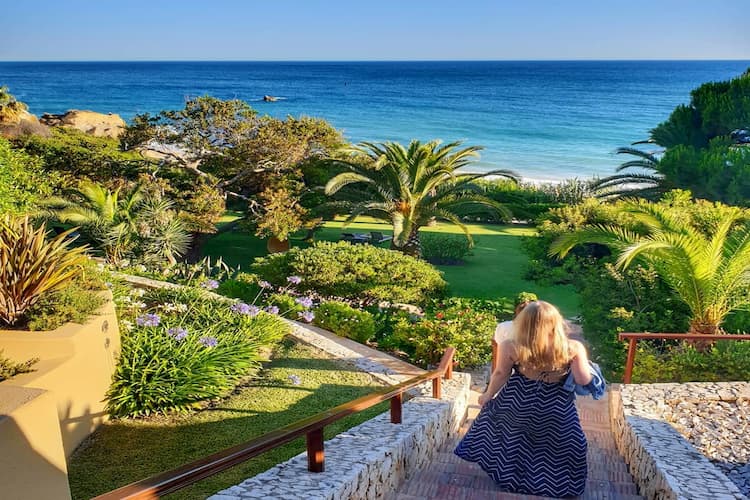 Praia da Galé, Galé, Albufeira
Reservations: +351 289 591 839 / Make a reservation
Il Gallo d'Oro at the Cliff Bay Hotel – Madeira
Chef: Benoît Sinthon
Il Gallo d'Oro gained the first Michelin star on Madeira, an award that has been renewed annually until 2017 when the restaurant was distinguished with a second Michelin Star.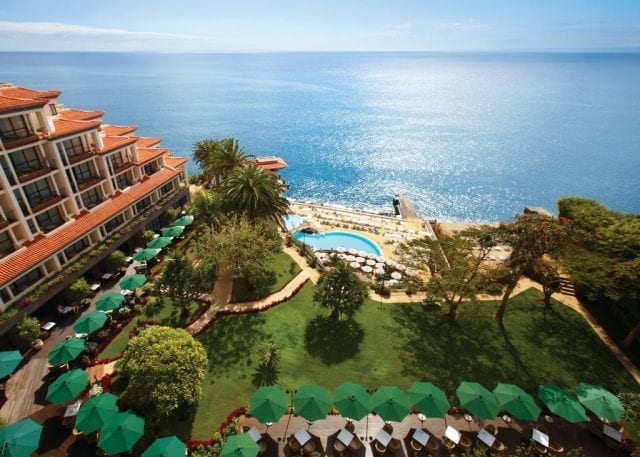 Chef Benoît Sinthon takes the refinement of aromatic Iberian and the Mediterranean inspired cuisine to the table with fresh produce from Madeira playing a key role in his creations.
Il Gallo d'Oro is a formal dining room (gentlemen wear jackets) which also boasts superb ocean views. Curious about the menu? You can find it here.
Address: The Cliff Bay Hotel, Funchal, Madeira, Portugal
Reservations: +351 291 707 700 / [email protected]
Michelin star restaurants in Portugal
Have you been to any of the Michelin Star Restaurants in Portugal listed? Share with us your favourite Michelin Star Restaurants in Portugal and why they left a lasting impression!

Disclaimer: Our posts might contain affiliate links, which means we earn advertising fees if you make a purchase. There's no extra cost to you, it just helps us keep the website going.

Gabriel Virata
I'm a global creative – raised in Australia, worked in London and currently based in Lisbon, Portugal. I'm passionate about storytelling and using the most engaging and effective methods possible to share our human experiences. Over the last 10 years, I've worked across the entire media industry from television, design, production, fashion, branding, and marketing. When I'm not working you can find me completely disconnected and travelling to a new part of the world!