When in Portugal, it can be difficult to find the right job for you – this goes for locals too. The market is constantly growing and the job search can take you a bit of time, but it is very worth it.
If you want to know all about the right jobs for foreigners in Portugal, congratulations, you have come to the right place.
How to find jobs for foreigners in Portugal
The job market in Portugal
We must confess: it is not easy to get a job in Portugal, especially for people with a Bachelors or Masters degree in a specific industry. Most of the available skilled jobs demand a high level of experience while asking you to be young and full of ideas.
It doesn't match, right?
So, it is a bit difficult to find the position that fits you just right, but it is indeed possible – as long as you are focused and deliver the best possible work on time.
If we are talking about getting jobs in restaurants or call centres, for example, the perspective changes.
With the tourism boom, a bunch of hotels and restaurants have been opening all across the country – especially in Lisbon and Porto. But we should not forget cities like Braga, Guimarães and Algarve, where you can also find great jobs for foreigners in Portugal.
Don't lose your hope just yet, because there are plenty of opportunities (qualified or unskilled) for you to grab!
Best professions for foreigners in Portugal
Portuguese companies usually don't differentiate their candidates. Your nationality is not an impediment, so the chance of not being picked because of that is very rare. Actually, most companies look for people who have great communication (oral and written) in English – which is something that also applies to restaurants, stores and bars, for example, where it is mandatory that you speak in English.
The best jobs for foreigners in Portugal depends on your skill level. If you have a degree in any area, you should look for regular companies, which you can mainly find in Lisbon.
Take a look at the list we made of the top professions you can find here in Portugal:
Waiting staff (restaurants or bars);
Customer support (not only in call centres, but also in multinational companies);
Gaming support;
Bartenders;
Developers (Backend and Frontend);
Mobile Test Engineers;
Accountants;
Interpreters;
Translators;
Project Managers;
Supervisors;
Consumer Sales Representatives;
Real Estate Agents;
and so on…
Remember: even though we write in English, don't think that these professions only fit English-speaking people. There are also a lot of companies looking for people who speak German, French or Spanish, for example. It is a plus here in Portugal if you can speak and write in more than two languages.
Thinking of moving to Portugal or do you live here and need advice? Make sure you sign up for our newsletter today so you can keep up to date with all of our tips about life and money in Portugal.
Which jobs are in demand for foreigners in Portugal?
It is easier to find jobs in which you don't need to hold a degree for, but that happens in almost every country.
Why?
Because what prevails is your willingness to work hard and also your soft skills.In other words, all the things you don't actually find on a resumé or CV, for instance.
Also, job openings in places such as call centres, restaurants or bars don't go through a heavy recruitment process, which is followed by a lot of interviews. This can take a lot of time, something you may not have if you want to leave your home country quickly for any reason.
Unskilled professions are usually quicker to get and are the ones in highest demand which can be found in restaurants, cafés, hotels, bars or supermarkets. This is because of the number of tourists that are coming to Portugal, which is something you can take advantage of.
Working in call centres in Portugal
These are the places where you find more opportunities. Working in call centres in Portugal can be demanding because the workload and the organisation of these massive businesses. But if you manage every situation with sympathy, you will have no problems in adjusting.
Call centres in Portugal are not spread all across the country, most are concentrated in Lisbon and Porto.
Here are the most popular ones below:
Connecta Group
Connecta Group (website is in Portuguese) is located in Lisbon, and also in Viseu. This is one of the most known call centres in Portugal and, besides looking for Portuguese speakers, they also need English and Spanish employees. They have over 400 employees and you can apply directly on their site (also spontaneously).
Teleperformance
Teleperformance is a worldwide call centre, also based in Portugal. Teleperformance is worth a shot in terms of job hunting since it has offices not only in Lisbon, but also in Porto, Setúbal and Convilhã.
You can easily filter your search and find opportunities in a lot of languages like:
Russian;
Spanish;
Arabic;
Italian; and
German.
Besides working directly for Teleperformance, you can also work for other companies, such as Microsoft (which is not limited to customer support, but also other roles). Depending on the jobs, salaries start at €9 per hour and people say that the ambience of working there is very nice.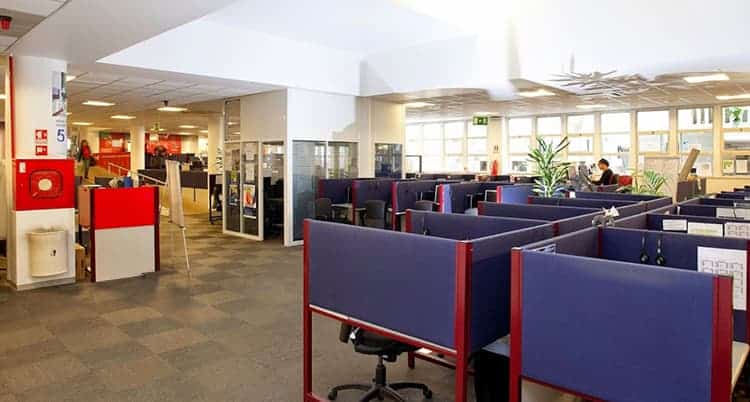 Tap Air Portugal
Tap Air Portugal is a great place to look for a job if you are a fan of planes and flying. You can search for call centre jobs, but also other types of openings. TAP is a respected airline company and employs hundreds of people at the moment.
Apple
The iconic American company, Apple, also has a permanent assistant centre in which you can work. They are always looking for focused people who want to work in one of the most important companies in the world. Salaries start at around €9 to €10 per hour depending on the job, which is available in more than one Portuguese city.
Sitel
Sitel is one of the call centres in Portugal in which you can find the most opportunities (mainly in Lisbon and Porto). Sitel is always looking for more employees, having 10,000+ around the world. Salaries start at €9 per hour and the working environment is said to be very relaxed.
English speaking jobs in Portugal
There are a lot of them, to be completely honest with you. Especially in IT and tech companies. With these jobs, it is mandatory that you understand and can fully communicate in English. This applies to a lot of other areas really, but everything depends on the job of course.
Seasonal jobs
I must say that it is easier to get English speaking jobs in Portugal during the summer break. If you go to the Algarve, you will see that there are hardly any Portuguese people laying on the sand. Most of the people there are tourists from every part of the world, so this is the season to bet on a job opportunity in a restaurant or bar, for example.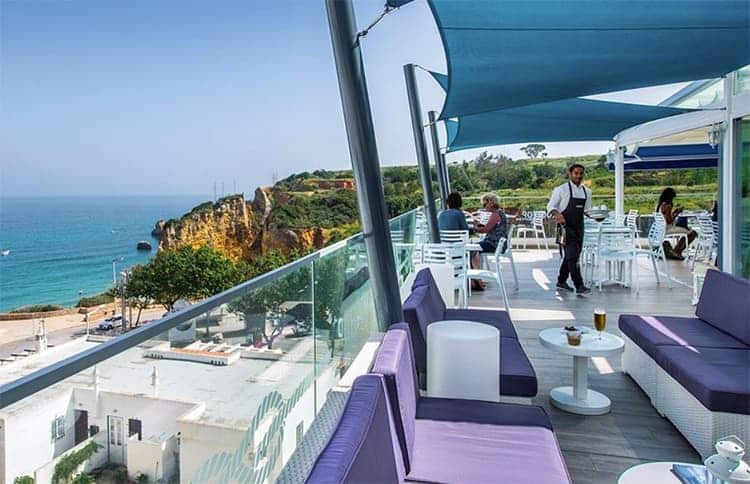 Language teaching jobs
English speaking jobs in Portugal can also be easily found in call centres (as the ones mentioned before) and languages institutes, where, besides applying to teach the language, you can also find other kinds of opportunities.
The most well-known language schools in Portugal are:
For more information about teaching English in Portugal, have a look at: How to Teach English in Portugal.
Become a freelancer
The freelance world is also growing in Portugal and that is why it is also considered to be one of the ideal jobs for foreigners in Portugal.
The strongest areas for freelancing opportunities are:
Marketing;
Social Media; and
Writing (copy, content and creative).
Also, translators can be very well paid in these sectors, and if you are a native English speaker, that is a plus for you. Besides translating articles (or other types of content), you can also write them in a freelance "regime".
If you are interested in becoming a freelancer or self-employed, read our article: Register as a Freelancer in Portugal with Our Step-by-Step Guide.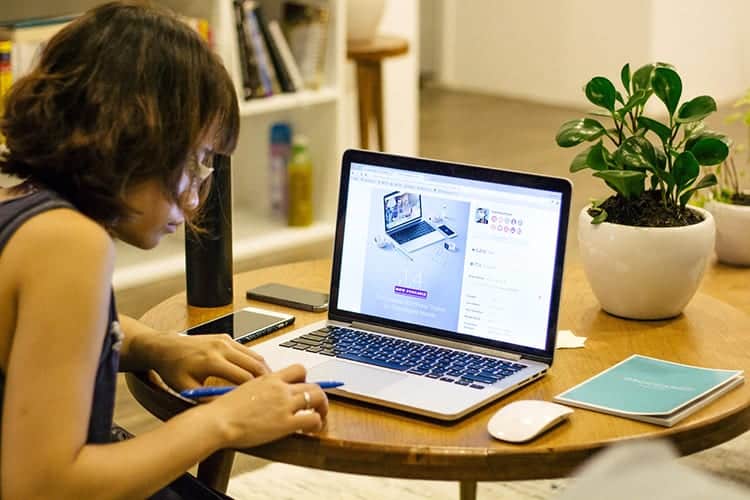 Conditions and monthly salaries in Portugal
In Portugal, a full-time job corresponds to 40 hours a week (eight hours per day). This is not something mandatory, but it is safe to say that every conventional company adopts this schedule, so it would be difficult to find flexible work hours regarding jobs for foreigners in Portugal (there are, of course, exceptions to the rule).
Monthly payments may vary from year to year since it's always set at the beginning of each. This year in 2019, the minimum wage was defined at €600 per month, which does not include taxes. It is, in fact, one of the lowest pays in Europe, even for qualifies people with degrees.
However, the situation is a bit different in call centres for people who speak other languages (besides English).
The most looked for language skills are:
German;
French;
Italian; and
Arabic.
Payment is set to be around €9 per hour, which adds up to €1,440 per month (including taxes). Some jobs can be as low as €1,100 gross per month, or less, depending on the job.
We have some more information about job conditions at: Finding a Job in Portugal
If you are a European Union (EU) citizen, you do not need to have a visa to work in Portugal. It is only requested for people with citizenship outside of the European Union.
Find out more about visas in Portugal here: Types of Portugal Visa.
Where do I find jobs for foreigners in Portugal?
Here are several useful sites that have daily job offers for foreigners::
My opinion about jobs for foreigners in Portugal
Working as a freelancer/digital nomad for almost a year now, I must say it is the best decision I could have ever taken. I do not mean to be pessimistic, but it is tough to find the ideal job in this sunny and beautiful country.
Yes, it is possible, but it takes a lot from you also. I have a degree in Communication Sciences (with a specialisation in Journalism) and a Master in Multimedia and since 2016, I have only had one decent trustworthy job in a Marketing Agency.
That is something sad to say, I know, but not all companies are reliable and, after giving you the greatest speech about all the perks of working for them, you need to accept the conditions, which means receiving the minimum wage even if you are experienced and can bring value to the table.
Working as a freelance content writer has not been easy, but it is challenging and that is the main reason why I do it. You do not get to receive a fixed monthly payment, but you can manage your time the way you want to; you can work from anywhere in the world and still enjoy life to its fullest.
We're not here for a long time, so we might as well enjoy it!
Do you have any experiences to share? Let us know in the comments below.
Luísa Santos
Proudly from Porto, Portugal. I love everything about Communication and that is why I have a degree in Communication Sciences, with a specialisation in Journalism. I later took a Masters in Multimedia, so I can say that, today, I can communicate through a various number of forms. I am all about love and passion, in everything I do. I believe everyone has a special talent and is destined to do specific things. I believe in people, most of all, and strongly defend team work in any area - we can go much further when we go together. Alone, we achieve nothing.