If you're a new arrival in Portugal, finding the right job can be difficult. The variety of jobs for foreigners in Portugal is constantly growing, but there's a big difference between finding any job and finding work you really enjoy. If you're looking for a good, long-term fit,  the job search can take a bit of time — but the effort is worth it.
You might be a permanent resident, a temporary worker looking for a summer contract, a nomad interested in remote work, or a freelancer in business for yourself. Portugal has roles for any of these situations, if you know where to look.
How to find a job as a foreigner in Portugal
The job market in Portugal
Okay, it's not always an easy job market for people with a college degree and experience in a specific industry. Most of the available skilled jobs demand a high level of experience — and strong Portuguese skills — while offering what can seem to Americans or UK workers as low-ish wages.
However, if you're interested in the hospitality industry or tourism-related work, you've got a lot to choose from.
With the tourism boom, hotels and restaurants have been expanding throughout Portugal — especially in Lisbon and Porto. But don't forget about places like Braga, Guimarães, and Algarve, where strong tourism markets mean lots of available jobs for foreign workers.
And if you're just looking for a way to see Portugal and get paid to be here, a short-term contract with one of the countless call centers could be your ticket. They're often seeking speakers of various languages, too, so English, French, German, Dutch, and Nordic language skills can come in very handy.
Which jobs are in demand for foreigners in Portugal?
Again, because hospitality jobs are so plentiful, great English skills (spoken and written) are very valuable. This is particularly true for restaurants, shops, and bars, for example, where a high number of English-speaking customers makes English an essential requirement for any employee.
As with anywhere, of course, the highest-paying jobs for foreigners in Portugal will require specialized skills. There are fewer of these jobs — but you only need one, right?
If you have a degree in a specific area, look for regular, full-time jobs, which are mostly in Lisbon.
Some of the most common job openings in Portugal include:
Waitstaff
Bartenders
Sales representatives
Customer support (not only in call centers, but also in multinational companies with offices in Portugal)
Team supervisors
Online gaming support
Real estate agents
Interpreters and translators
Accountants
Project managers
Web developers (backend and frontend)
Mobile test engineers
Remember: There are a lot of companies looking for people who speak German, French, or Spanish, for example. It's a definite plus here in Portugal if you can speak and write in two or more languages.
Thinking of moving to Portugal and need advice? Make sure you sign up for our newsletter today so you can stay up to date about life and money in Portugal.
Working in call centers in Portugal
This is pretty much the easiest way to get your foot in the door. Working in call centers in Portugal can be demanding due to the nature of the work and the constant pressure to perform.
Call centers are mostly concentrated in Lisbon and Porto. Here are a few of the biggest ones:
Connecta Group
Connecta Group (website is in Portuguese) is located in Lisbon and Viseu. This is one of the most well-known call centers in Portugal. Besides looking for Portuguese speakers, they also need English- and Spanish-speaking employees. They have over 400 employees and you can apply directly on their website.
Teleperformance
Teleperformance is a worldwide call center, with offices not only in Lisbon, but also in Porto, Setúbal, and Convilhã.
You can easily search the website for jobs, and filter your search for opportunities by language, including:
Russian
Spanish
Arabic
Italian
German
Roles with Teleperformance are sometimes directly for the company, and sometimes subcontracting for organizations like Microsoft (which is not limited to customer support, but also other roles). Depending on the role, salaries start at €9 per hour, and workers generally speak positively of the office environment.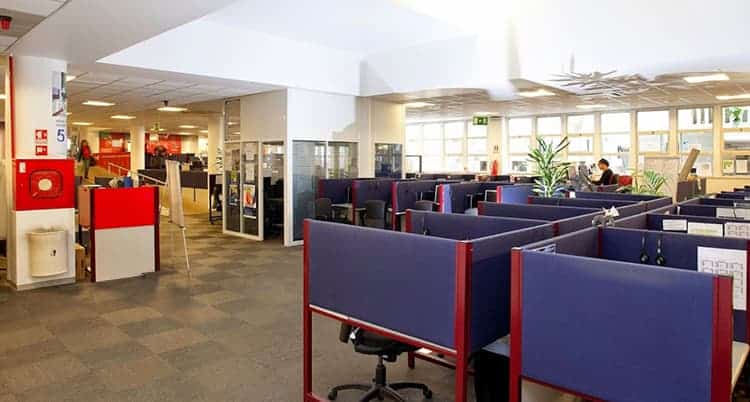 Tap Air Portugal
Tap Air Portugal is a great place to look for a job if you are a travel fan (and who isn't?). You can search for call center jobs on their website, as well as other types of openings. TAP is a respected company that employs hundreds of people.
Apple
The iconic American company, Apple, also has a permanent assistance center in Portugal. They are always looking for smart, dedicated people who want to work for one of the biggest companies in the world. Salaries in the assistance center start at around €9 to €10 per hour depending on the job, and roles are available in more than one Portuguese city.
Sitel
Sitel is one of the biggest call centers in Portugal in which you can find the most opportunities (mainly in Lisbon and Porto). Sitel is almost always looking for more employees, with more than 10,000 jobs located around the world. Salaries start at €9 per hour and the working environment is said to be very relaxed.
English-speaking jobs for foreigners in Portugal
There are a lot of these, to be honest — especially at IT and tech companies. With these jobs, it's mandatory that you understand and can fully communicate in English.
Seasonal jobs for English speakers
It's easier to get English-speaking jobs in Portugal during the summer break — not surprisingly. A visit to the Algarve will reveal a huge English-speaking community, and in the summer you'll notice very few Portuguese-speaking tourists. This means seasonal hospitality jobs are everywhere, and especially available to workers with English skills.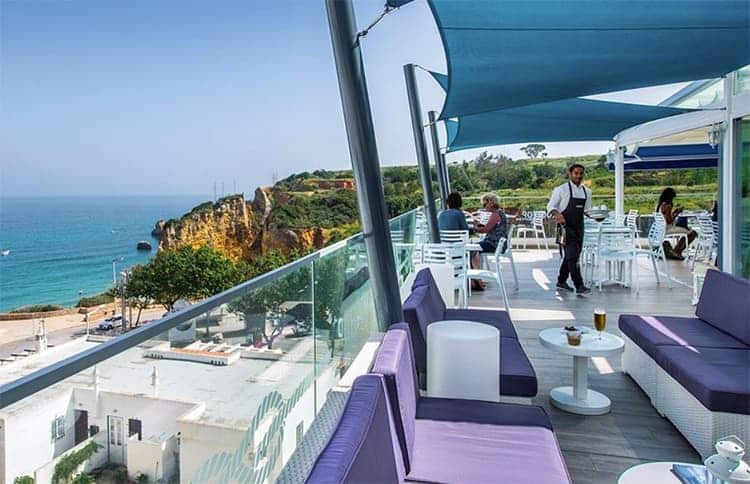 Language teaching jobs
English-speaking jobs can also be found at schools around Portugal. Besides working as a language teacher, you can also find other kinds of opportunities, such as administrative roles.
The most well-known language schools in Portugal are:
For more information about teaching English in Portugal, have a look at: How to Teach English in Portugal.
Freelance work in Portugal
The freelance world is also growing in Portugal. It's considered by many foreigners in Portugal to be an ideal job situation, based on flexibility, kinds of jobs available, and pay.
The strongest areas for freelancing opportunities are:
Marketing
Social media management
Copywriting and content creation
Also, freelance translators can be paid very well. If you're a native English speaker, that's a huge plus. Besides translating for new immigrants (whether written or spoken language), you can also sometimes find work as a content translator for large businesses.
If you are interested in becoming a freelancer or self-employed person, read our article: Register as a Freelancer in Portugal with Our Step-by-Step Guide.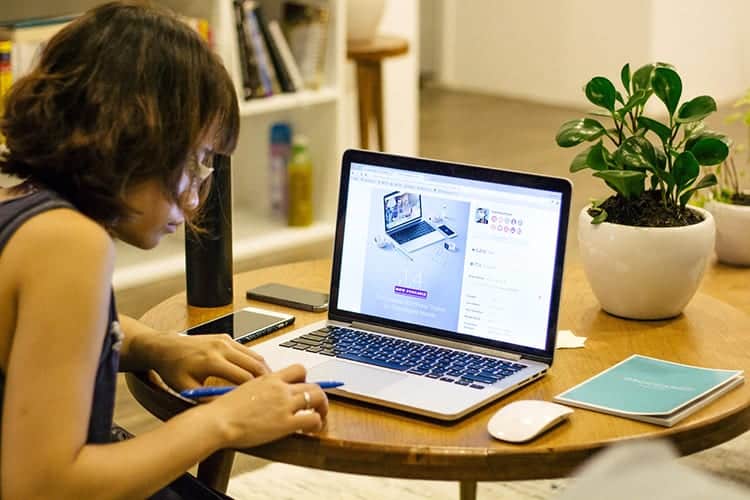 Working conditions and salaries in Portugal
In Portugal, a full-time job corresponds to 40 hours a week, eight hours per day. It's not guaranteed that every job has regular hours, but it's safe to say that every conventional company adopts this schedule. That means that if you're looking for a super-flexible work situation — one that allows for lots of travel, for instance — that might be an impediment to finding steady work. If flexible hours are a must for you, back up and read our article: Register as a Freelancer in Portugal with Our Step-by-Step Guide.
Mimimum monthly salaries vary from year to year, since wages are set at the beginning of each. In 2019, the minimum wage was defined at €600 per month, which does not include taxes. It is, in fact, one of the lowest minimum wages in Europe.
Call center salaries are usually set at around €9 per hour, which adds up to €1,440 per month (including taxes). Some entry-level jobs can be as low as €1,100 gross per month, or less, depending on the job.
For more information about working conditions, check out: Finding a Job in Portugal.
Do I need a work visa?
If you are an EU citizen, you do not need to have a visa to work in Portugal. It is only requested for people with citizenship outside of the European Union. Find out more about visas in Portugal here: Types of Portugal Visa.
Where can foreigners find jobs in Portugal?
Here are several useful sites that have daily job offers for foreigners:
My opinion on working in Portugal
Working as a freelancer and digital nomad for almost a year now, I must say it has not been easy to find steady clients who really care about their workers — freelance or regular. It's been challenging — but that's one of the main reasons I do it. I like a challenge.
As a freelancer, you don't receive a fixed monthly payment, but you can manage your time the way you want. You can work from anywhere in the world and still enjoy life to its fullest. And isn't that the most important thing? I think so.
Do you have experiences to share about working in Portugal? Let us know in the comments below.

Disclaimer: Our posts might contain affiliate links, which means we earn advertising fees if you make a purchase. There's no extra cost to you, it just helps us keep the website going.

Luísa Santos
Proudly from Porto, Portugal. I love everything about Communication and that is why I have a degree in Communication Sciences, with a specialisation in Journalism. I later took a Masters in Multimedia, so I can say that, today, I can communicate through a various number of forms. I am all about love and passion, in everything I do. I believe everyone has a special talent and is destined to do specific things. I believe in people, most of all, and strongly defend team work in any area - we can go much further when we go together. Alone, we achieve nothing.