Olá, boys and gals! Here's a question for you: What do Luís Figo, Eusébio and Cristiano Ronaldo have in common?
If your answer was Portuguese football players, bingo!
Today, we will be talking about a fascinating subject. One that moves the whole Portuguese nation.
Football in Portugal, the national passion
As you may have understood by now, today's topic is football. Some know this sport as "soccer", but in Europe, it's called football.
And in Portugal, it's called "futebol". And, oh boy, football in Portugal is truly something!
There are times when the country seems to simply stop because of a football match. From the youngest child to the eldest grandpa, football seems to fascinate the entire population.
In Portugal, even the smallest town will likely have a football team. In case they don't, there would be one in the next town. And there has to be, because it seems that every boy is born with a ball at his feet (a lot of girls now too). So they better have a place to practice, right?
A short history lesson about football in Portugal
How did it come to be?
Let's start from the beginning.
More than 100 years ago, football began to grow in Portugal. Football clubs started springing up everywhere in this small country. And the more they played it, the more they loved the game.
In the late 1800s and early 1900s, three big clubs came to be: F.C. Porto, Sporting C.P. and S.L. Benfica. You've probably heard about these at least a few times on the sports news.
In Portugal, these clubs are known as the "Three Greatest".
There are multiple reasons to call them that. These are the clubs with the most financial power, more titles and more history. But the greatest reason of them all is the ability these clubs have to simply unite their supporting masses and get their love and fidelity.
The love for these clubs (and other local clubs, by the way) produced some habits and traditions that might be considered funny in the opinion of someone from abroad, but makes total sense to us locals.
Football teams in Portugal
Choose your team… very carefully!
Football in Portugal is enormous and football traditions are very serious!
If you are thinking about moving to Portugal or are simply visiting the country, we recommend you get your story straight in case you are a football fan. When you admit to liking football, the locals will most certainly expect you to be able to evaluate and talk about the Portuguese teams.
If you're traveling in the northern part of Portugal, F.C. Porto fans will be the most common. Mainly in the area of Porto.
As you travel towards the capital, Lisbon, the probability of finding Benfica or Sporting fans increases.
Keep that in mind before saying something less nice about one of the teams.
As we mentioned, football in Portugal is a huge deal.
To give you an example, there are families where the son or daughter will almost always choose the club of one (or both) of their parents. Maybe it's an inherited love?
You may be asking yourself what happens when there is some deviation and the child ends up supporting another team? Well, in that case, things just got serious! There will certainly be a lot of discussion.
Football supporters in Portugal
They are very Superstitious people.
Another funny thing is the superstitions of some of the supporters.
Some of them have special clothing for big games like a special t-shirt, socks, shoes or even special boxer shorts!
Some will only see the games from the same table in the same café. Others will do the same (sometimes crazy) thing they have been doing for years. And others will refuse to watch the big games.
Weird, huh?
Is there a rivalry?
Oh boy! And how!
The three biggest teams in Portugal have some of the fiercest supporters you will ever meet.
Some of them really go crazy during the football season and especially during the games. Others will simply choose to dislike another person just because they support a different team. And they will always tease or make fun of one another.
And others will simply get violent. That's not common, fortunately. Plus, they do get in trouble for that behaviour.
The truth is, most of the population will respect each other's tastes and choices. And in most cases, football is not enough of a huge deal to make your life difficult. Keep in mind, however, that if there's a really important match going on, things can get shaken up. But it's only for 90 minutes.
The camaraderie
Despite some of the rivalry, one thing is for sure: When a Portuguese team plays a big match against a team from abroad, almost everyone will root for the Portuguese team (secretly or not).
That was what happened when F.C.Porto won the Champions League. On that day, everybody wore the blue and white shirt (figuratively speaking) and they wore it with pride.
And the same happens every time, with every team that gets out there to represent Portugal.
There is another time when everyone wears the same colours…
The national Portuguese football team
No matter when or where the national team plays, the support is overwhelming. There is simply something magical that happens.
At every game, the hearts of the Portuguese beat as one. And more so in the big competitions.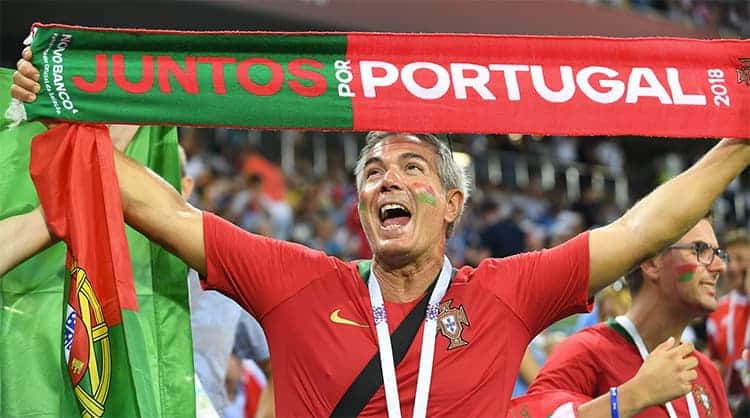 Portugal in the Euro Cup and World Cup
As you probably know, the Euro and World Cup are two of the biggest football competitions ever.
The Portuguese national team have been in the battle for the title in most of the games of both championships. And with it, the huge support from the Portuguese population.
There are thousands that fly abroad to be near the team and to watch them play. And those who don't get to fly to see the games in person, are with them in spirit.
Because of the huge support, a new tradition began a while ago. Every time there is a championship, the Portuguese from one place will gather and see the match together. In small towns, it may happen in the local café. In the big cities, it happens in the city's squares or in the stadiums. Huge screens broadcast the games and thousands of people follow every single movement of the players. In the decisive moments, the laughs or yells are muted and you can hear a pin drop.
That happened in 2016, seconds before Éder scored the winning goal in the Euro Cup final. After the deep silence, came the explosion of joy and happiness, the hugs, the laughs, and the joyful tears. That was something special!
The host of UEFA Euro 2004 was Portugal
Football in Portugal went to another level in 2004, when Portugal was the host of the UEFA Euro championship. During that month, the streets were all red and green and you could breathe in the pride and the patriotism.
Although the results were not what was expected (Portugal lost in the final against Greece), some good things remained. Everybody remembers Euro 2004. The emotion, the pride, the magic, and the sadness.
There was also something else that remained after that championship…
… some of the coolest stadiums ever!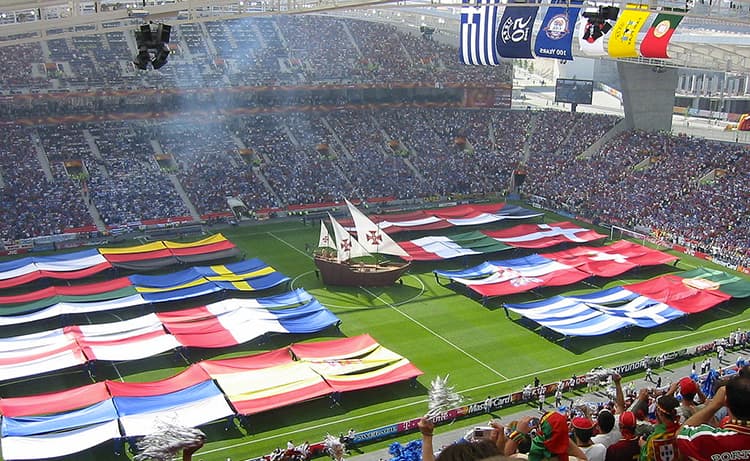 Top 10 football stadiums in Portugal
Visit the stadiums in Portugal
Here are 10 stadiums where the Euro Cup competition was played, home team and their location, in case you will be visiting these cities:
Lisbon
Football museums in Portugal
Each of the "Three Greatest" has a museum dedicated to their particular history, to their modalities and their accomplishments.
If you are visiting Lisbon, stop by the Benfica Museum (ticket price is €10) or the Sporting Museum (ticket price is €14 for an adult) and enjoy learning a little about the history of these two fantastic clubs.
Why not take a four-hour guided tour with Get Your Guide that will pick you up from your hotel and take you to Benfica's stadium and museum? We can recommend it, it's great fun.
If you are in the north, visit the F.C.Porto Museum. It will cost you €12 to see just the museum or €15 to see the museum and the stadium, but it will be worth it. Trust us! You can easily get your tickets at Get Your Guide.
Football in Portugal is for the whole family
Be part of the experience!
If you are visiting Portugal, don't hesitate to buy yourself a ticket and go see a football match. You will understand in a matter of minutes what we have been writing about. Enjoy!
Do you feel like watching a football match in Portugal? Do you have any experiences to share? Feel free to leave a comment below.
Also, subscribe to our newsletter to get notified of the latest tips and advice about Portugal.

Disclaimer: Our posts might contain affiliate links, which means we earn advertising fees if you make a purchase. There's no extra cost to you, it just helps us keep the website going.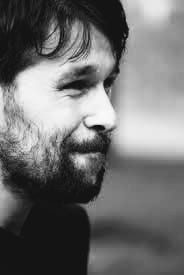 Jack Johnson
A man only has maybe two or three chances to decide to change his life completely. In one of those moments, I discovered Portugal and fell in love. Since then, I divide my time between Portugal and New Zealand searching for the perfect wave and scribbling for a living.