Every day we need money to spend. Now that's obvious I know, but imagine you are in a foreign country with no money in your pocket and you find out that you need to withdraw €100s?
Where do you go to do this? How do you do this?
It's easy to say that you'll pay with your credit or debit card, but will your card be accepted in Portugal?
I will answer all these questions and more below!
What exactly is an ATM in Portugal?
ATMs in Portugal are called a Multibanco. You can use your local ATM for a lot of things such as paying bills, drawing out money & paying bank references.
You can also check how much money you have and pay for public transports and via verde (toll charges company) if necessary.
If you have a bank account in Portugal, you can also use online banking to pay bills and to check out how much money you have.
What services can you get at an ATM?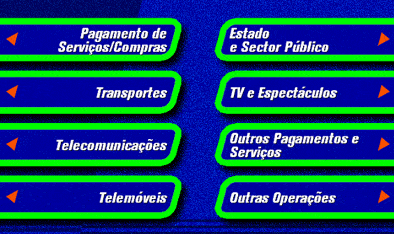 Here is a list of what you can do at a Multibanco:
Pay utility bills; services and purchases;
Buy tickets for cinemas, concerts and shows;
Make cash withdrawals,
Deposit cheques;
Order cheques;
Deposit cash;
Make inter-bank transfers;
Transfers from one account to another within the same bank;
Get a balance statement;
Get an instant statement of movements;
Pay Social Security contributions;
Pay Income Tax;
Pay Value Added Tax;
Recharge mobile phone credit.
Planning to open a business account in Portugal? Check out what you can do with Revolut for Business.
How do ATMs work in Portugal?
First, when you put your card in the ATM will are you for a 4-pin code. If you get the PIN code wrong three times the ATM will keep the card and you will have to go to your bank to get a new card.
Once the pin has been accepted the will be several options on the screen so for example you can withdraw money, pay for services and check the amount you have in your bank account.
I need a translation!
Don't panic! Here is a small list of words you will find and their meaning:
Levantamento – Withdraw
Consulta de Saldo – Balance enquiry
Consulta de Movimentos – Transaction enquiry
Pagamento ao Sector Estado – Payments to the state sector
Pagamento ao Sector Publico – Payments to the public sector
Pagamentos a Segurança Social – Payments to social security
Pagamentos de Serviços e Compras – Paying for goods and services
Recibo – Receipt
Retirar O Seu Dinheiro – Please take your money
Em Actualização. Dirigir-se ao Multibanco mais Próximo – The machine is temporarily out of order, go to another Multibanco Machine
Fora de Serviço – Out of service
Will your card work in Portugal?
If you are on holiday and you want to use your bank card, most bank cards are accepted. You should be fine if you have VISA, American Express or MasterCard.
Discover cards aren't always accepted so be careful if you are going to use one! If in doubt, ask your bank before you go on holiday.
Are you an expat living in Portugal? Find out if the N26 is the best online banking solution for you.
Where can you find an ATM?
ATMs are everywhere. You can find them outside each bank, on most streets and in shopping centres and supermarkets. At the moment, Portugal has 11 440 ATMs and the number is likely to increase.
Is there a cash withdrawal limit?
Yes. You can only withdraw 400 euros from each bank account from an ATM per day.
Are there ATM fees?
If you are on holiday, banks outside of Portugal will probably charge you a fee for withdrawing money. I suggest you talk to your bank first but here are some fees applied by some banks now:
Barclays will charge you a 2.75% Non-Sterling Transaction Fee for using your debit card abroad when making purchases, withdrawing cash or when you are being refunded. This fee will also apply whenever you don't pay in sterling (either abroad or in the UK) – for example, when you shop online on a non-UK website.
Bank of America doesn't charge transaction fees when you use your debit card to make purchases, but some merchants may impose a transaction fee or surcharge. An international transaction fee may be charged for debit card purchases and ATM cash withdrawals.
Euronet ATMs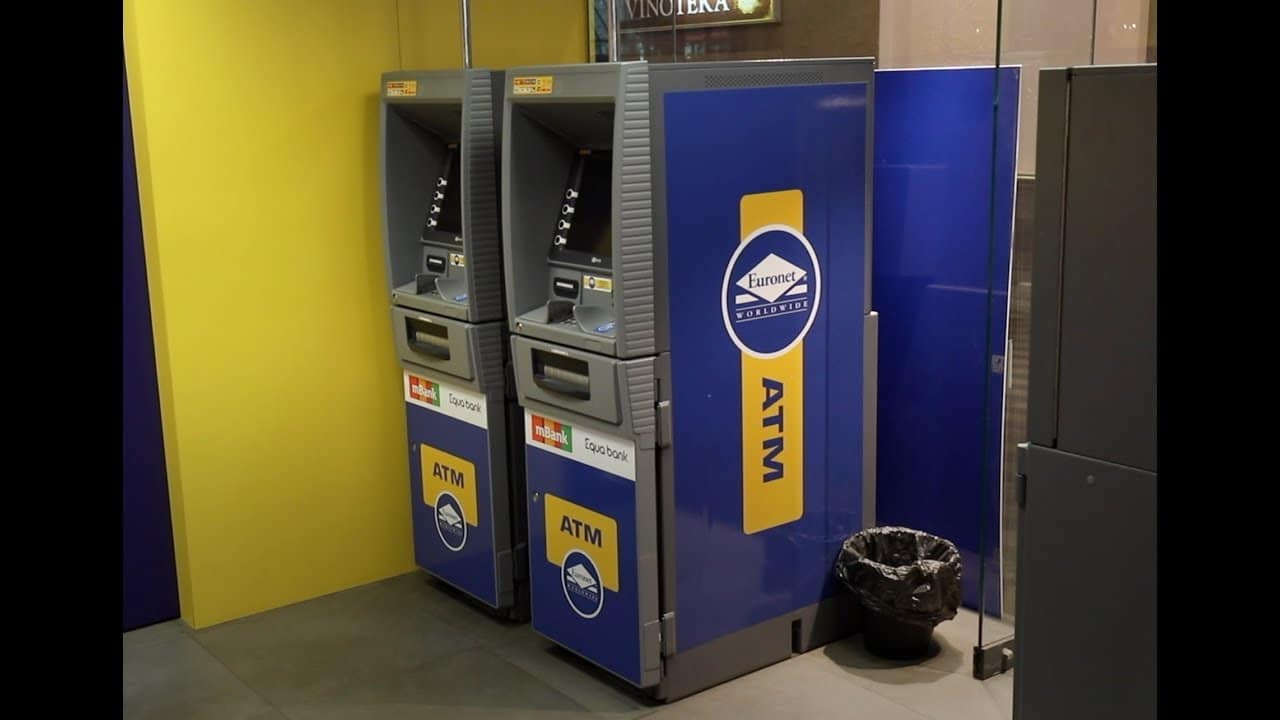 There are Euronet ATMs popping up especially in the Algarve area where more tourists are based. Do NOT mix these up with a normal Multibanco machine. They are not the same!
Normal ATMs do not charge customers who withdraw money, but the Euronet machines from Euronet Worldwide will charge you dearly!
Here's an example according to the Portuguese newspaper SOL report: a customer withdrawing €200 from a Euronet Worldwide cash machine will be charged €15 for the privilege. A €50 withdrawal will cost €6.24 and a commission of €3.95 is paid on a €20 withdrawal.
Planning to transfer money abroad? Find out why Transferwise is everyone's favourite solution. 
Can you pay with card everywhere?
It's always a good idea to have some money with you always. Some supermarkets won't let you pay with your card if you don't spend at least 20 euros. Some restaurants don't accept cards either.
Most restaurants in the Algarve accept cards but, in the centre, or north of Portugal there are places which don't accept cards.
Is it safe to have money with you?
Portugal is one of the safest countries in Europe. Worldwide it is ranked 13th in the ranking of world's safest countries. Crime rates are very low.
The main problems are pickpockets in touristic areas such as the Algarve.
Bitcoin ATM Locations
If you have Bitcoins, you can find bitcoin ATM installations Lisbon, Porto; Coimbra and Braga.
Apple pay is finally here. Find out how to use it here.
More information
For further information you can inquire at your local bank or have a look on the Wikipedia page.
If you live in Portugal, using the Multibanco is almost a day-to-day chore. It's a good idea that you know how to use it!
I hope all your questions have been answered with our guide. If you have any further enquiries or questions, please contact us and we will do our best to try and help you out!

Disclaimer: Our posts might contain affiliate links, which means we earn advertising fees if you make a purchase. There's no extra cost to you, it just helps us keep the website going.