Did you hear that Apple Pay is already available in Portugal?
Super exciting, right?
I mean, only if you know what it is and how to use it.
Well, then let us explain to you why Apple Pay in Portugal is a big thing.
Here is every information about what it is, how to use it and how it will change your paying habits.
What is Apple Pay?
Apple Pay is basically a new method of payment. It transforms your Apple devices into a contactless credit card with which you can pay in person, in the App Store and online.
In the US it's also possible to send money to your friends by iMessage. Almost like MB WAY.
Are you wondering why you should use Apple Pay in Portugal?
Because it is pretty secure. I mean, very, very secure. It is because Apple Pay is a dividing wall between your bank account and the merchants.
Through your Apple device, you can send money, but no one can see where it came from.
Instead of providing your card details and personal information to the merchants, every transaction has its own identification number.
This way your card details stay hidden and you don't need to worry about them falling into the wrong hands.
At the same time, thanks to the identification numbers, every transaction is tracked and saved.
How to use Apple Pay?
So how can Apple Pay replace your credit card?
The secret is that during contactless payments, your Apple device behaves like a PayPass card.
In case your iPhone has an NFC chip (near-field communication) inside, it can communicate with the card reader and make you pay with a single touch.
This way you don't need to carry your card with you anymore. Just make sure you don't forget your phone at home before doing the groceries.
Which iPhones work with Apple Pay in Portugal?
You can use the service with every iPhone which has Face ID or Touch ID, except the iPhone 5s. Basically, every model since the iPhone SE is compatible with Apple pay in Portugal.
Do you want to try it on another Apple device? It is available in any version of the Apple Watch, Mac models with Touch ID and most of the iPads as well.
For the whole list of Apple Pay compatible devices, click here!
Just don't forget to set it up on each device. And how do you do the installation of Apple Pay in Portugal? Keep reading and figure it out!
Find out more about money in Portugal, subscribe to our newsletter.
How to activate Apple Pay?
To activate Apple Pay you have to make sure that you have all the checkpoints below, such as:
A suitable Apple device from the previous list
A supported bank account
Your Apple ID signed in to iCloud
The latest iOs operating system
A step by step guide to set up Apple Pay in Portugal
Open the Apple Wallet app and click or on the plus sign in the corner or the Add Card option.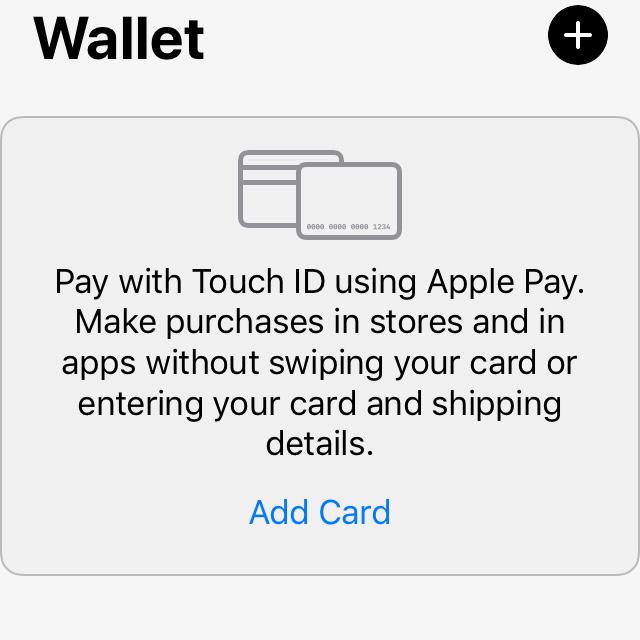 2. Do you still want to install your account for Apple Pay? Click Continue!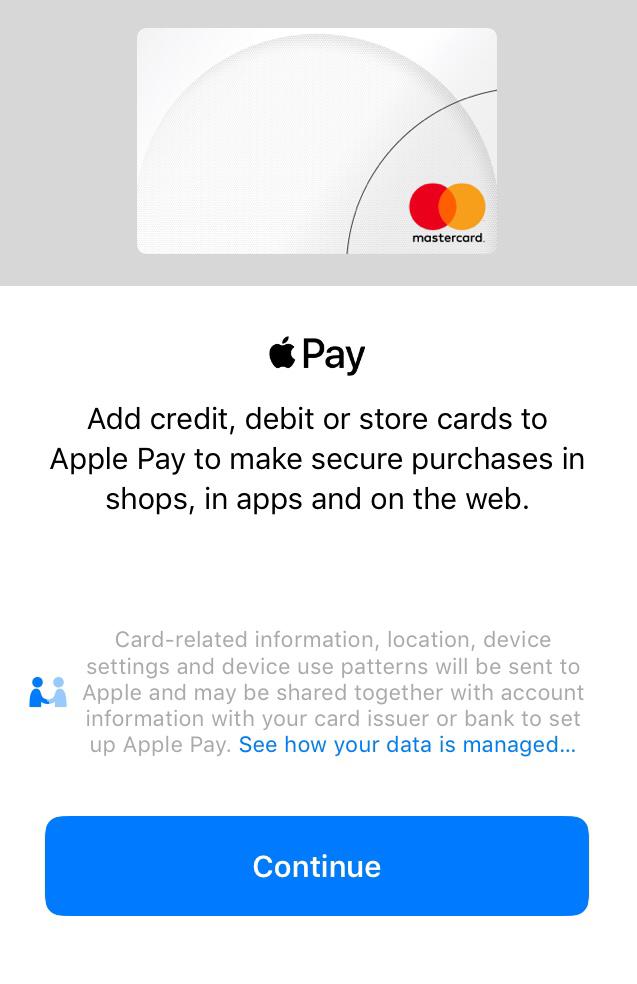 3. Choose your digital bank or look for your traditional bank to connect your card. In my case it was N26. Don't you have an N26 account yet? Check our guide and get your free card here!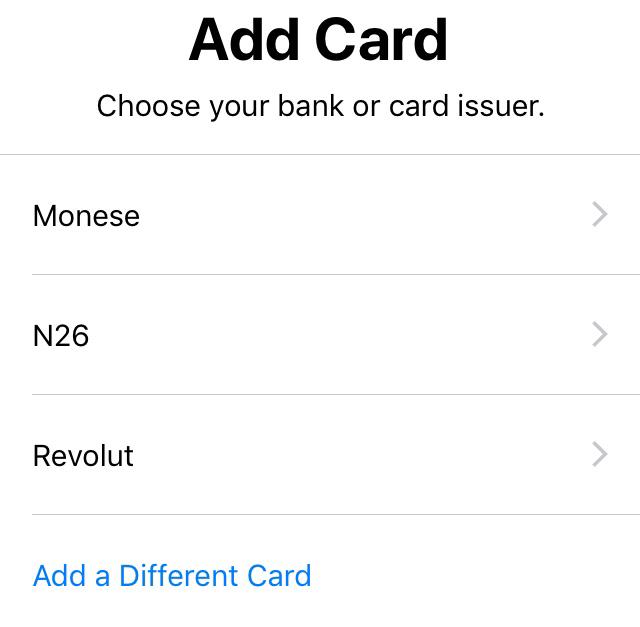 4. After that, your card setting will show up in the application of your online bank.
Here you have to confirm that you want to add your account to your Apple Wallet.
Read and accept the terms and conditions and that's it! Your Apple Pay is ready to use in Portugal!
How to use Apple Pay?
Congratulations, you activated your Apple Pay account! From now you can use it for contactless payments in real life, for online shopping and in the App Store as well.
In real life
You are free to pay with Apple Pay in Portugal everywhere, where you can see the contactless symbol or the little Apple logo at the cashier (More info about the symbols, here).
Just hold your phone to the card reader and softly put your finger on the home button for the Touch ID.
In case you want to use it with Face ID or passcode, double click the side button then look at the screen or enter the code.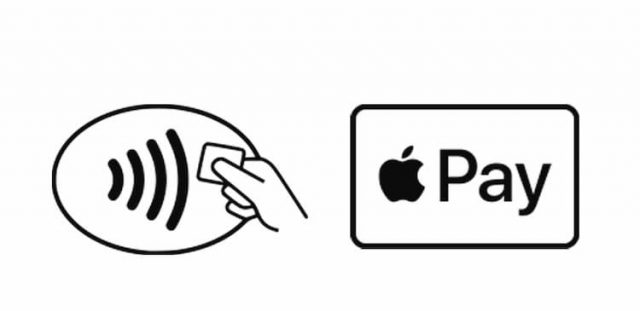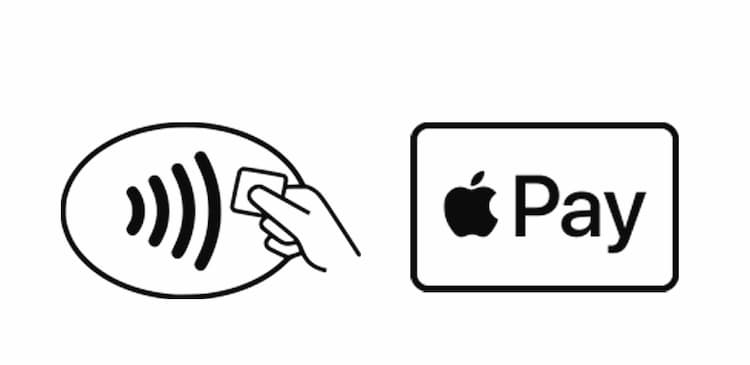 Online and in the App Store
Whenever you can pay with your Apple Wallet, there is the little black and white Apple logo to remind you.
After clicking on it you just have to follow the instructions and provide the remaining necessary information. To confirm the purchase use your Face ID, Touch ID or the passcode.
Where can you use Apple Pay?
By using the "Maps" app on your iPhone, or other Apple device, you can find out which establishments accept this kind of payment. All you need to do is type "Apple Pay" in the search bar.
A list of different places that accept it (and are geographically close to you) will show up.
Which banks allow you to use Apple Pay in Portugal?
Apple Pay in Portugal works with Visa and MasterCard accounts. Although, at the moment only one traditional Portuguese bank, Crédito Agrícola, supports it.
However, Apple Pay in Portugal is also available for digital banks costumers, such as N26, Revolut or Monese. And it is likely that most banks will partner up with Apple Pay soon.
Looking for a secure, mobile-based digital bank? Check out our articles about Revolut and N26 and find out which of them works better for you.
What are the fees of Apple Pay?
Paying with Apple Pay in Portugal is free in every case.
Apple pay has one feature, the Apple Cash and there is a tiny fee to send money peer-to-peer from credit cards. However, it is only available in the US for now.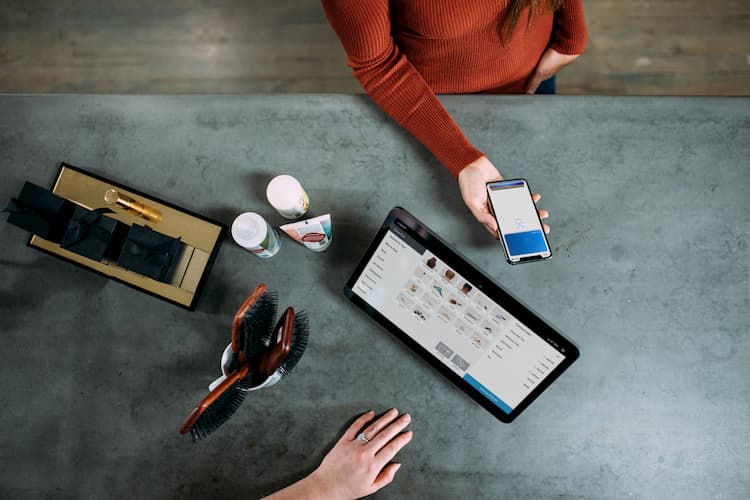 Is Apple Pay fast?
Of course!
Apple Pay is a real-time service. That means it does the transaction instantly, directly from your bank account.
What are the advantages?
Apple Pay is one of the safest payment methods in Portugal.
It helps to keep your card details and personal information safe, while it provides a comfortable and trustworthy service.
You don't need your physical card anymore. Just as in so many aspects of life, from now your phone can be your new device for payments as well.
And the disadvantages?
The only disadvantage of Apple Pay in Portugal is that it's still not available for most of the traditional banks.
Nevertheless, it might change soon.
Is Apple Pay safe?
To pay with a simple contactless credit card you don't need any passwords under a certain amount. Compared to that, Apple Pay requires either a Touch or a Face ID, a PIN or a passcode.
That means that outside of you and without your permission, no one can take money off your card.
Also, Apple Pay doesn't store your card number and it doesn't give it to the merchants. Instead, it works with unique codes, generated for every single purchase.
This way the system is pretty secure.
Is Apple Pay legal?
Apple Pay in Portugal and in every other country where it operates is completely legal. Even supported, since the service can help to reduce the number of crimes, related to stealing card details.
You can find here the list of countries which support Apple Pay.
We tried Apple Pay and it convinced us. A new method of payment that makes our life easier. Not to mention the advantages of its security system.
But what do you think? Would you try Apply Pay in Portugal?

Disclaimer: Our posts might contain affiliate links, which means we earn advertising fees if you make a purchase. There's no extra cost to you, it just helps us keep the website going.

Rebeka David